Hey Guys, This was a project I had built over on RCC, but I wanted to share the "quick" version with those that may have not seen it over here.. Enjoy..! :nice:
Long story short and sweet, I have been a long time subscriber to Petersens 4 Wheel & Offroad Magazine , and have ALWAYS loved Feature Editor Fred Williams "Project Clampy" toyota truggy..Heres pics of the real 1:1 trail machine...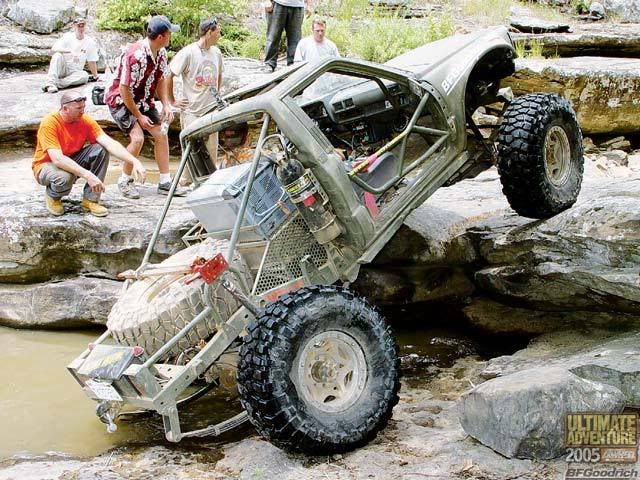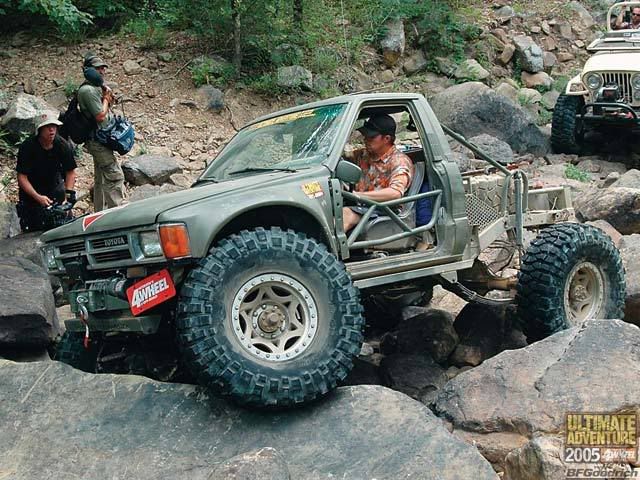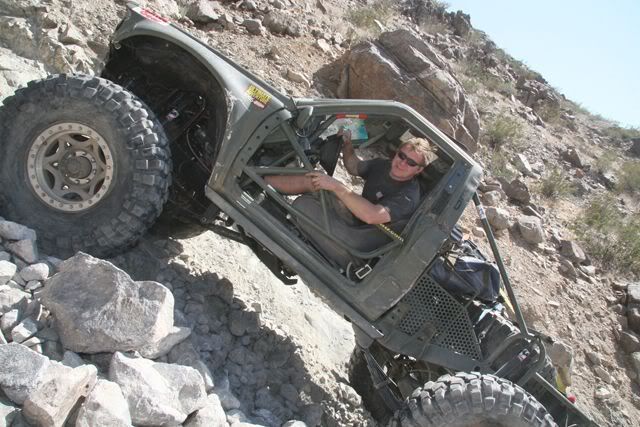 I wanted to build a scale working "model" of this sick truck..and here is where I originally started from...a new Hilux cab, a K2-5 frame, and TLT axles.
So I made up a rear firewall from Styrene..
Then I decided to really take the plunge, and commit to building this truck by chopping off the doors.... I also switched from the Reign K-25 frame to a MINT OG Hilux aluminum frame I had been saving for that "special" project..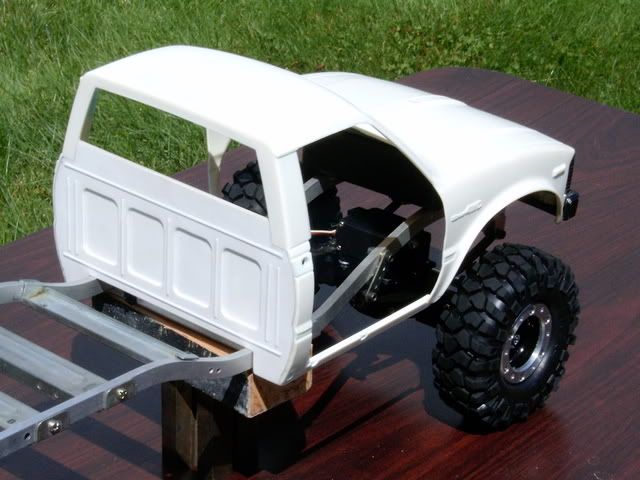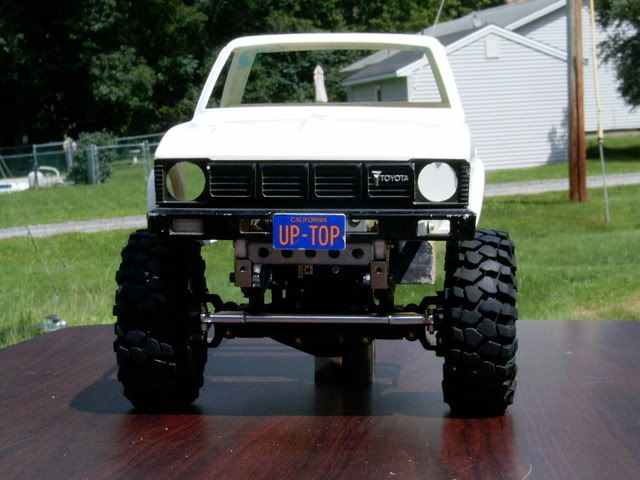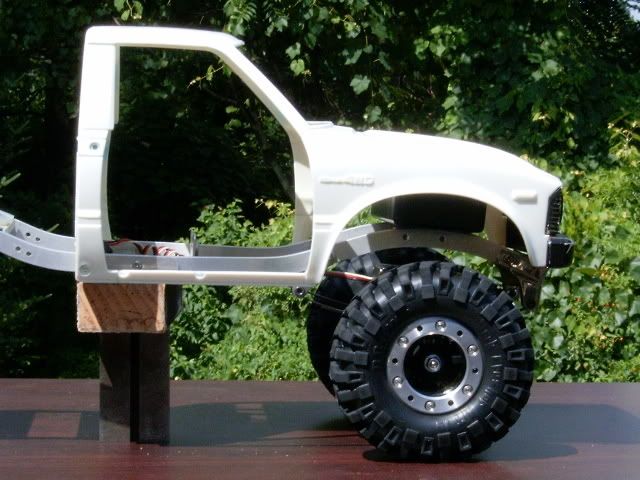 Then I figured the doors came out cool, so WHY stop there...:D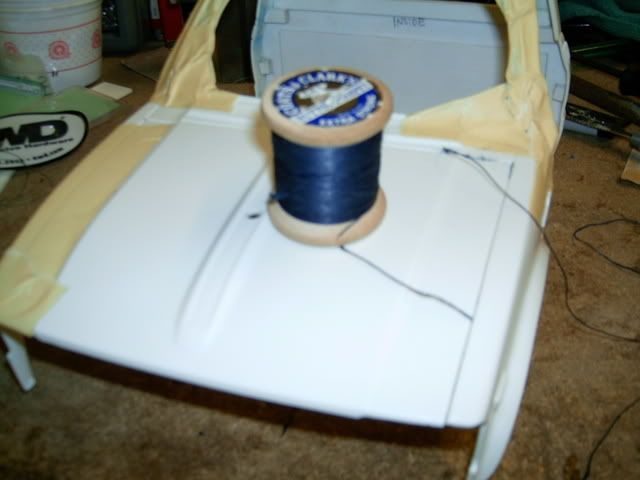 Then I had to figure out how to make an opening hood hinge ( which was rather frustrating, until I finally got it right..)
Then I mocked up the chassis so I had a roller..
Then came the next step of "FUN" - building the doorjambs...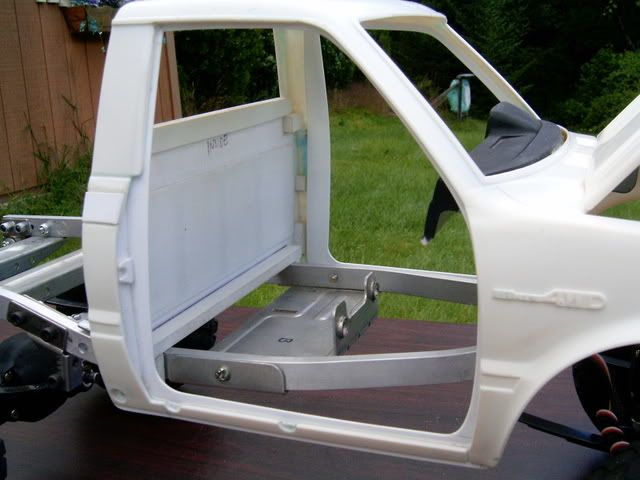 I then built up a radiator core support ( for my future plans for this build..)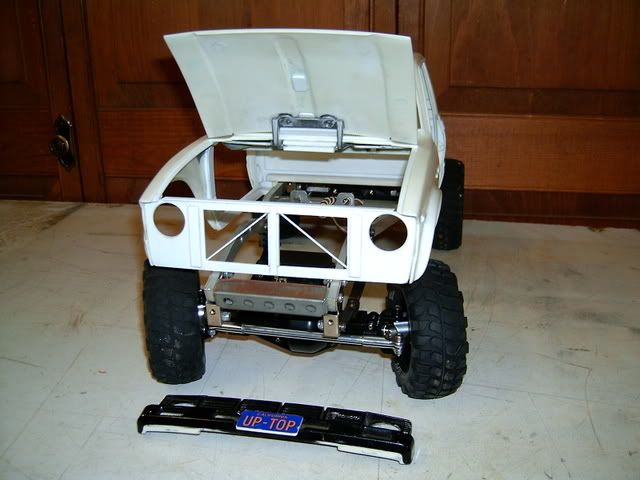 Then I decided to get tricky, and remove all the material between the slats in the grill, so you could see into the engine compartment..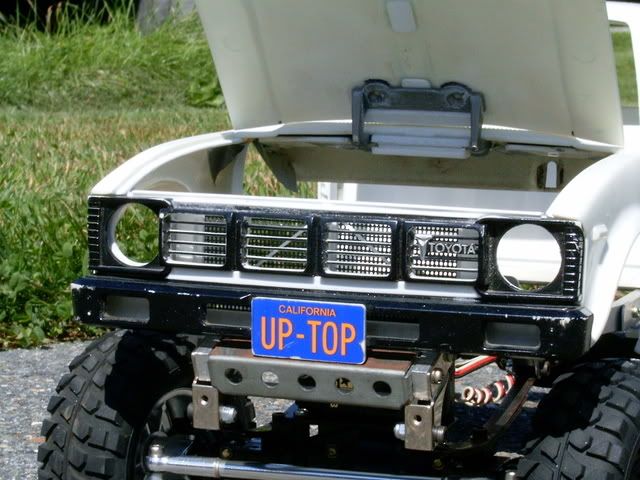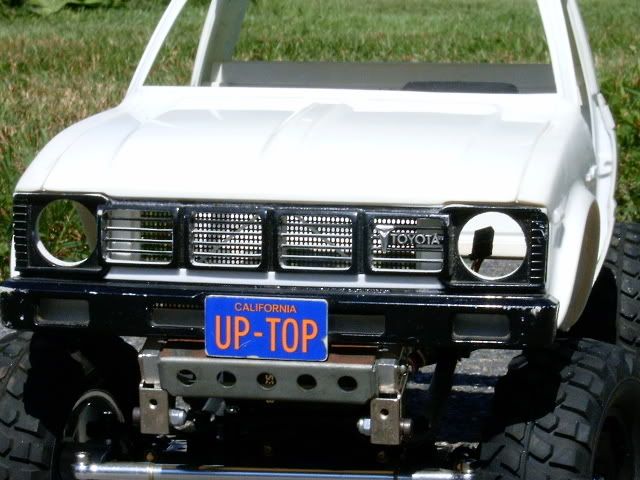 Next up was to build an aluminum skid plate/tranny mount
Once I got that all figured out and installed, It was time to start on the interior floorpan...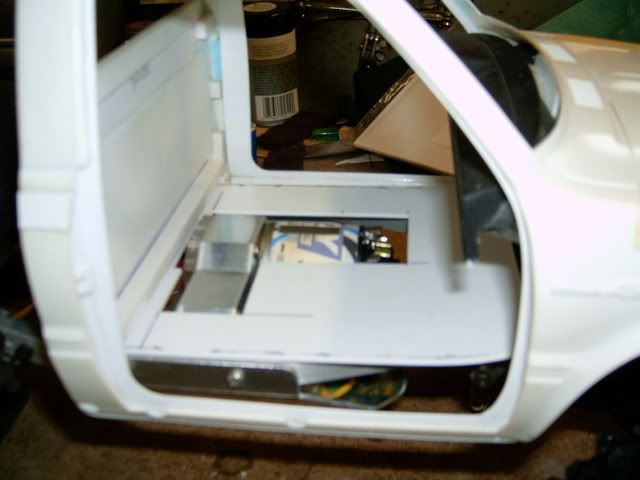 Heres the battery tray that will be hidden under the dashboard..
Test fit..
and here it is mostly completed...
Then I took a few pics because it was now "officially" a roller..!
I then wanted to build up a custom dash unlike anything I'd really built before.. Inspiration for it came from 1BadJeepBruisers "Chino" clone..I started with an OG Bruiser dash..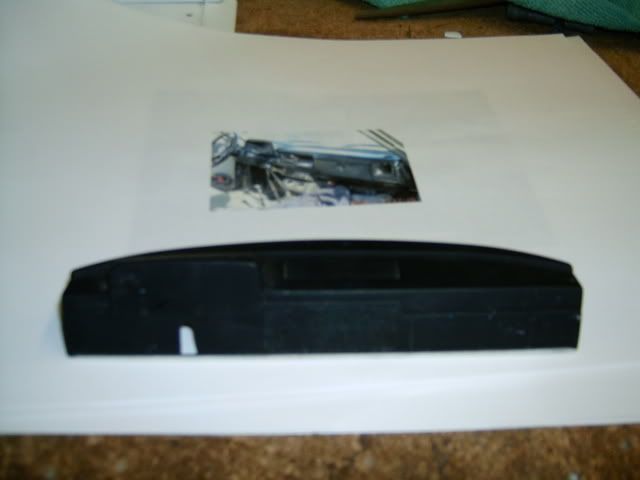 then sketched out the basic layout that I wanted to build...
then It was time to "CAREFULLY" start cutting...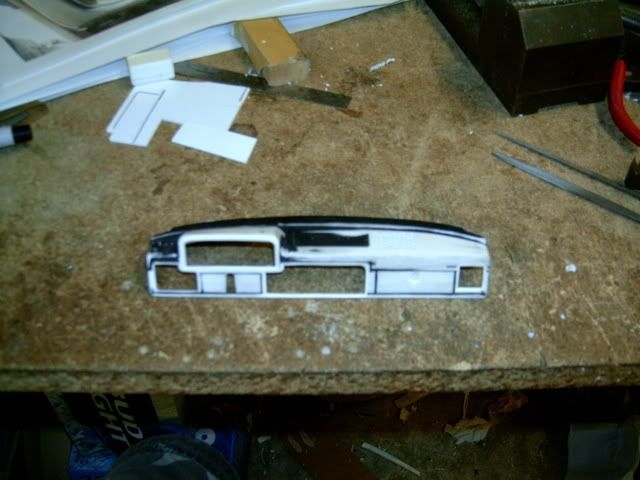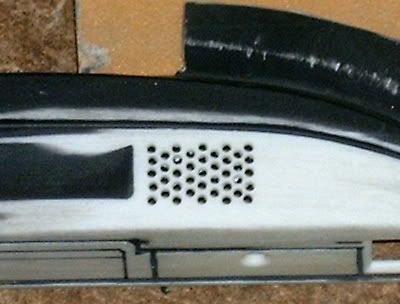 custom center console..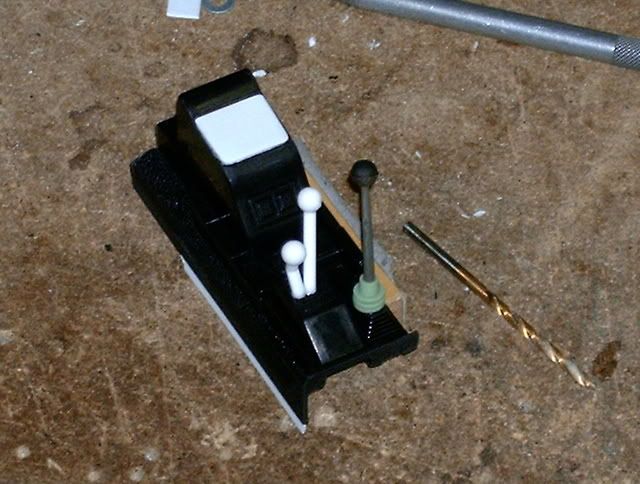 Now where did I leave those DAMN Keys..?? :rolling::rolling: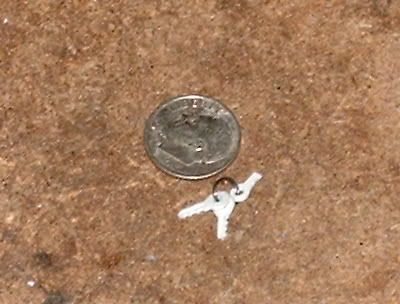 Here we are after ALOT more detailing...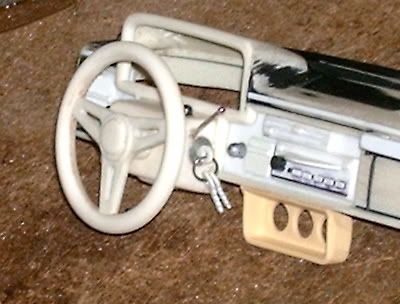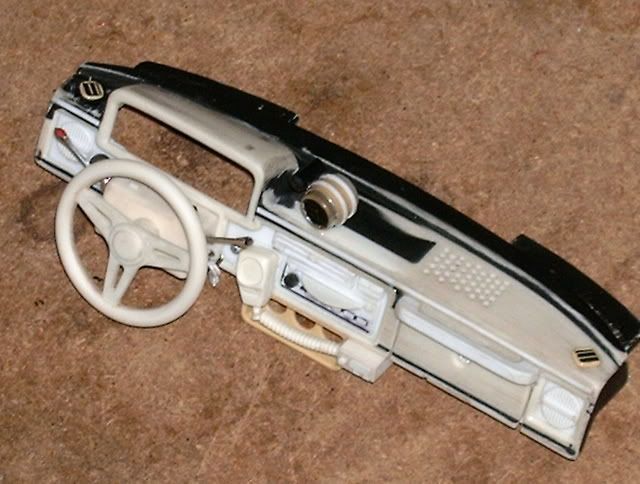 I also built an OPENING glovebox ( so I can put in the mini registration, and a few random handtools...!!)
OR a few Brewski's..!! LOL..!!
Next up was to tackle some of the details on the frame.. heres the 1:1..
and heres what I came up with..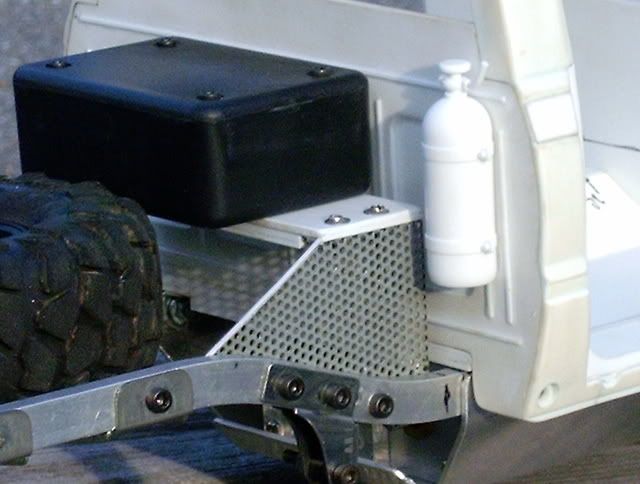 And don't worry, that black box didn't stay on there for very long...- LOL..!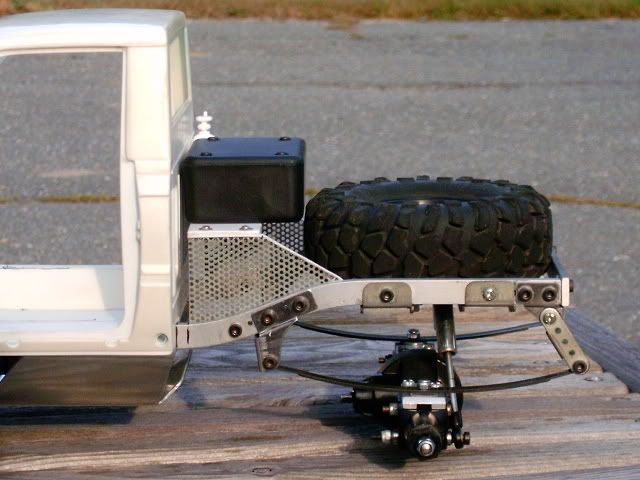 Heres the electronics box I came up with -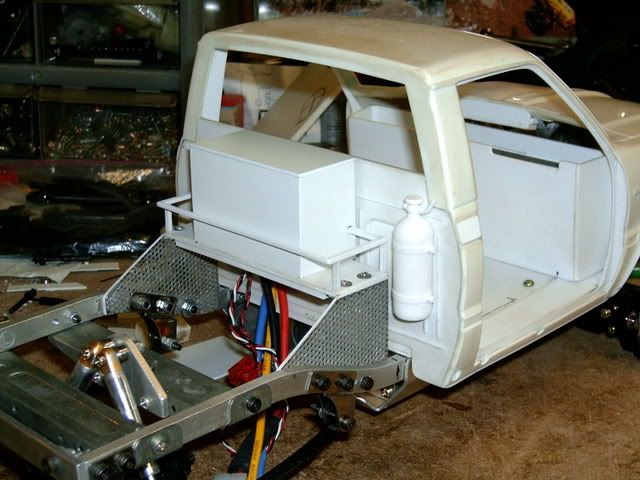 I also added a mesh vent to let any heat escape...
I then had to make a set of tube doors like on the 1:1 - heres the beginning stages...
And after a few hours- I had made these...
And after ALL this so far, I HAD to make them open..!!
Then I made up the spare tire mount, and rear shock hoops,as well as brake lights.
Also made up a front mount for the MSD aluminum winch I was going to run..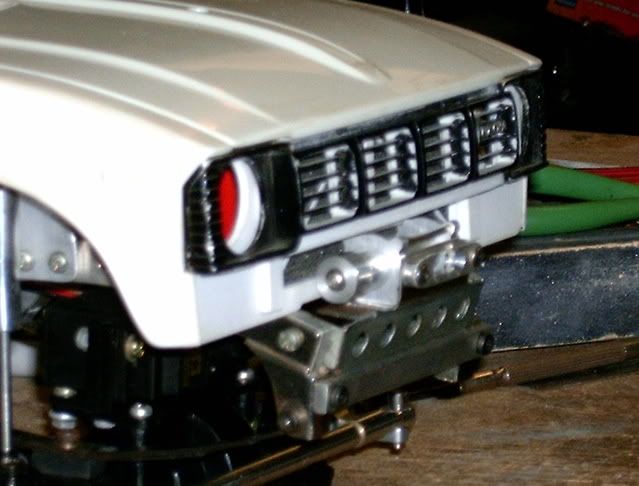 I then cut a hole in the top for the sunroof, just like on the real 1:1..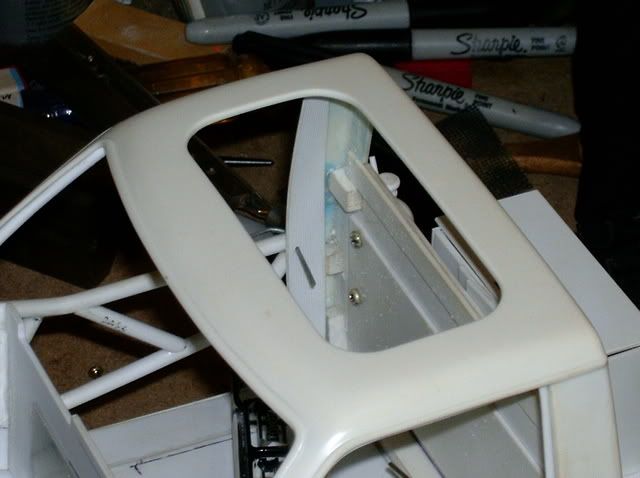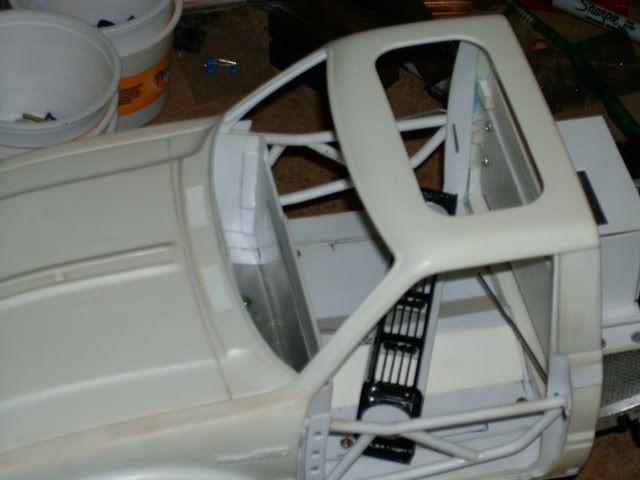 Heres the inner jamb, and sunroof "glass" ( which is actually polarized/tinted lexan)
Here it is mocked up ( Its in the open position..)
I then turned the attention to the custom Chevy 350 V8 that I wanted to put in this truck.. ( its a discontinued Parma Chevy 350, with a few custom twists..!)
Heres the scratchbuilt valve covers I made for it..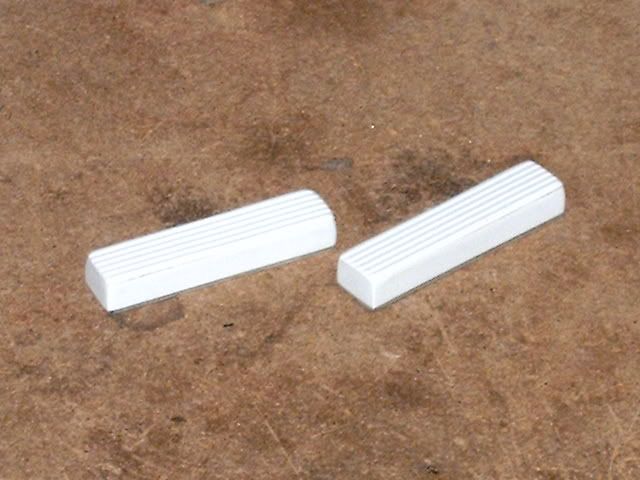 More parts mock-up..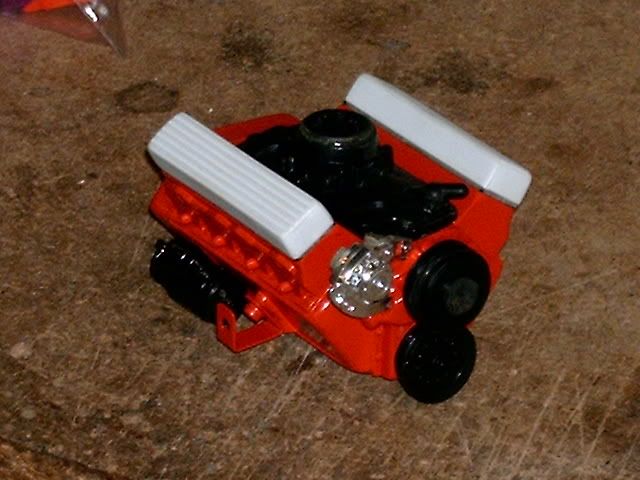 After paint..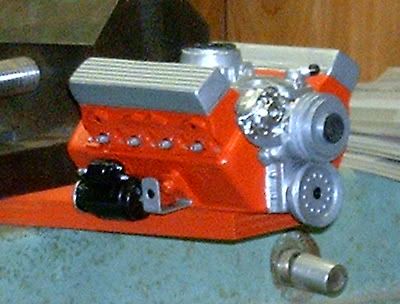 I then cut and polished a "spun" aluminum disk for the air cleaner top.. Here she is all assembled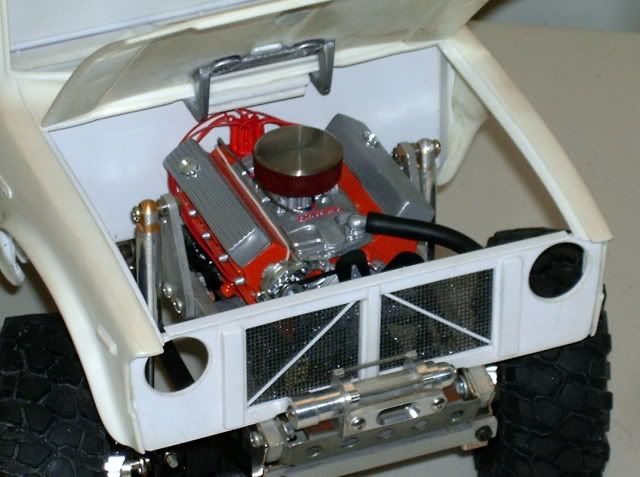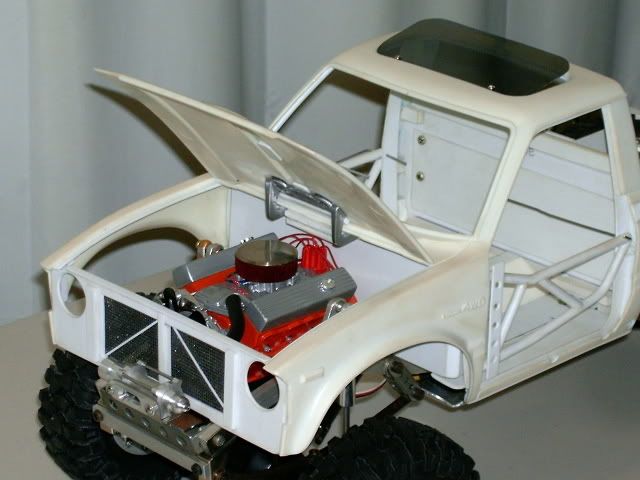 The real truck is a 1986, not a mid to late 70's like the Hilux cab I was using for this build, SO Instead of trying to modify the Bruiser hood like the real one, I just decided it would be better to build my own from scratch..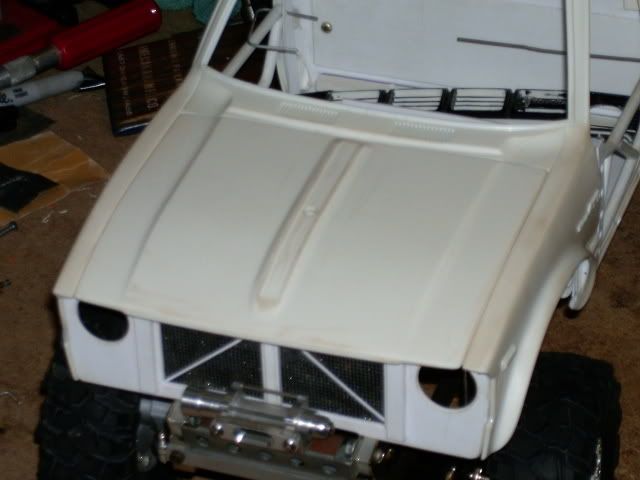 Test Fit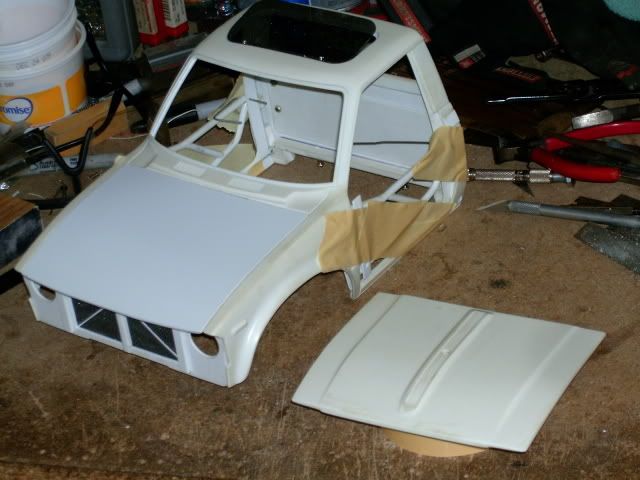 Then I started making the hump in the middle of the hood like the real truck.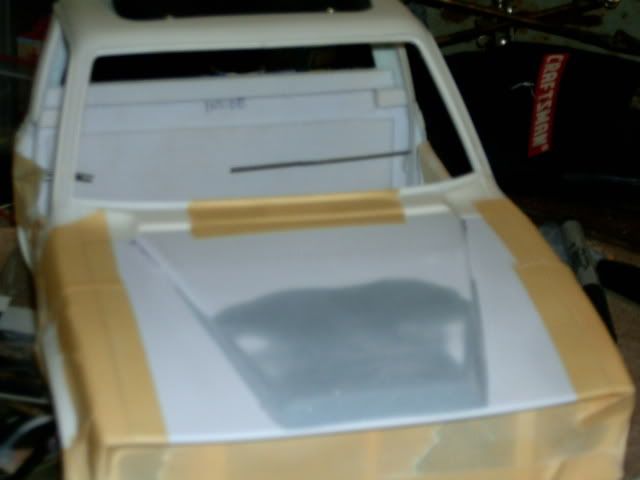 after more filler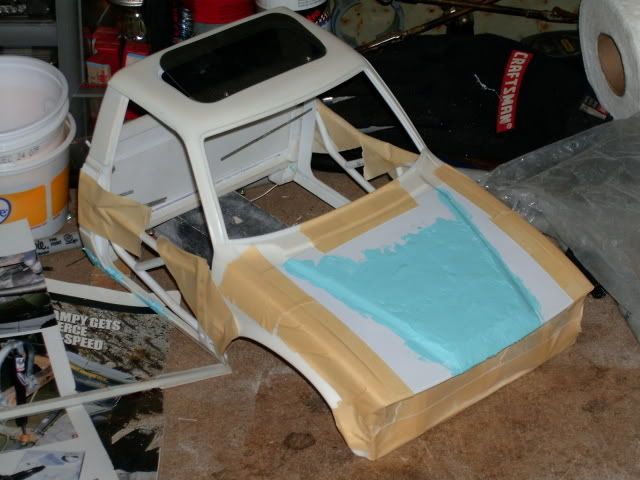 and then a "test spray" of O.D. green just like big brother...
And lastly ( for now..) a comparison between an original "stock" Hilux cab, and "Clampy's" modified one... Notice how I also shaved down the drip edge flush with the added side panel like on the newer bodystyles..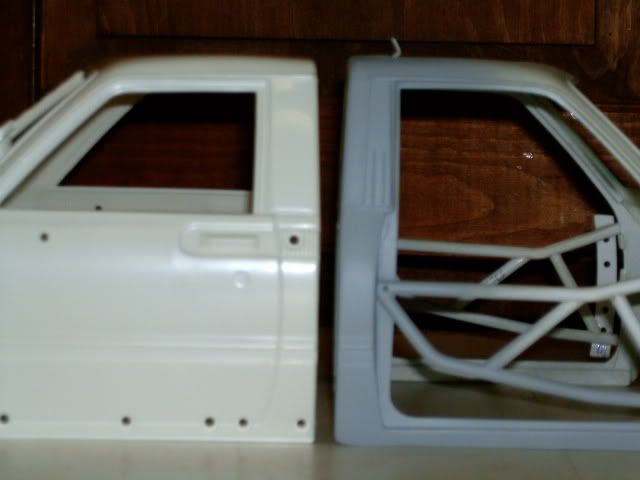 MORE to come shortly... Stay Tuned..!! :nice: