I had originally started to build a tow rig
here, a 1999 F350
, and I wasn't too happy with it in terms of how it was unfolding. It turns out that the F350 model was actually smaller in scale, despite being advertised as 1/24. I had found a Monogram F250 for $15 at a toy and model show last weekend and jumped on it. The kit was opened but complete, down to the decals and the bags still being sealed. Great deal! I started comparing it to the F350 and in every aspect it was a winner. Bigger in scale, lighter, more detailed, and it was an older body style Ford. So, I started tearing the running gear off the F350 and started to mock up the F250. Here's some pictures!
All original goodness.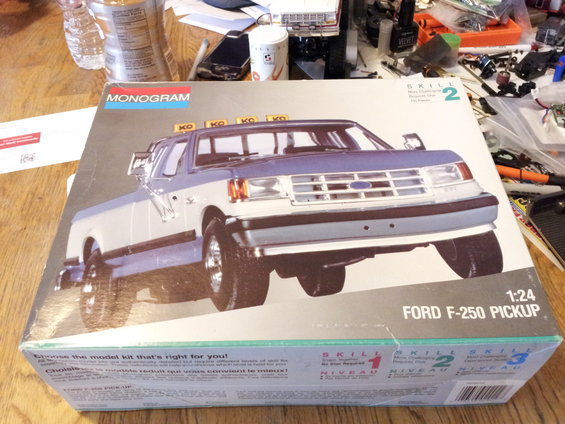 Some comparison shots: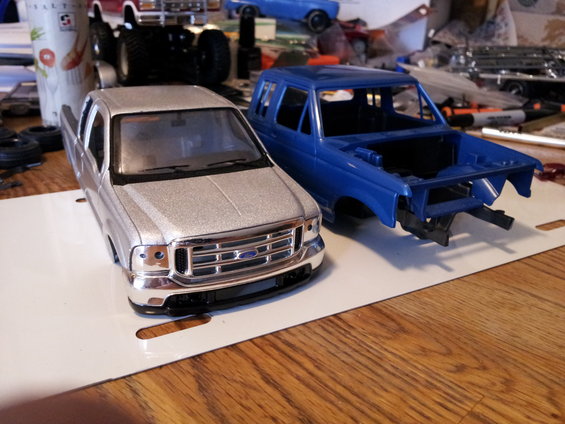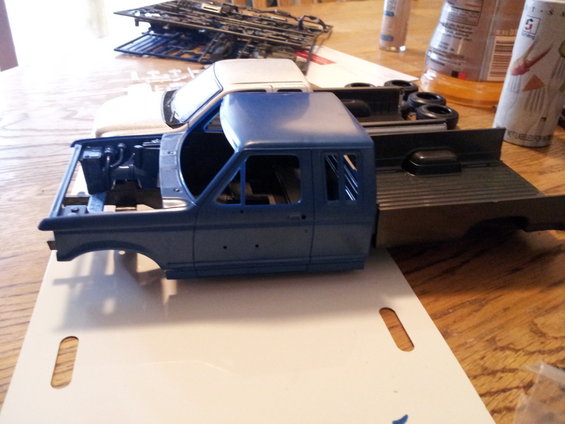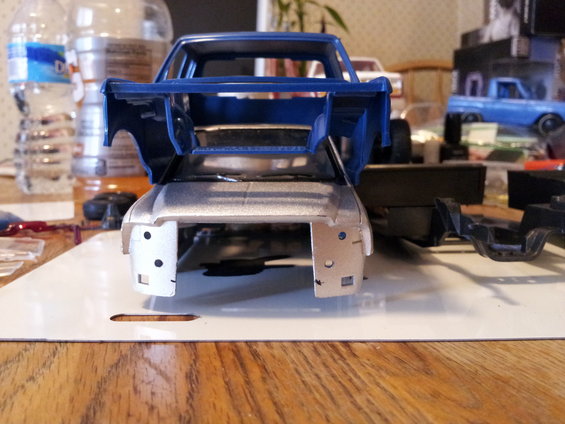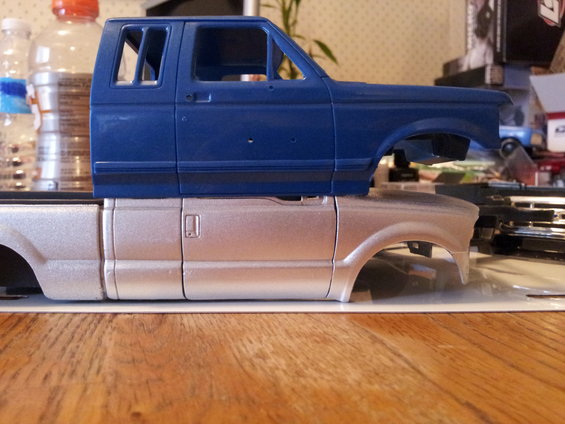 Initial mockups: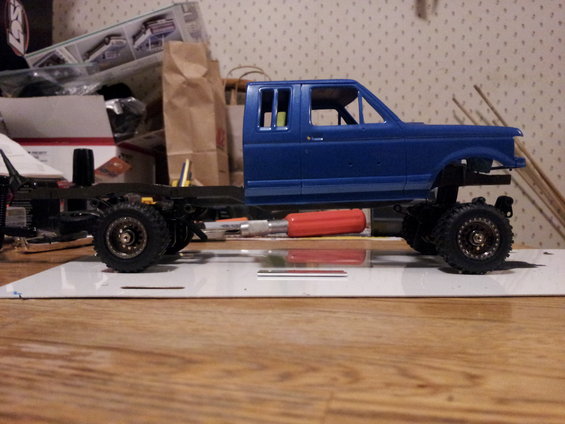 This seems much better.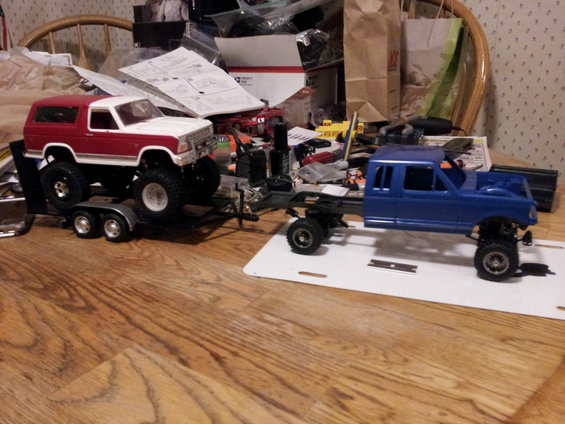 Starting to piece it together.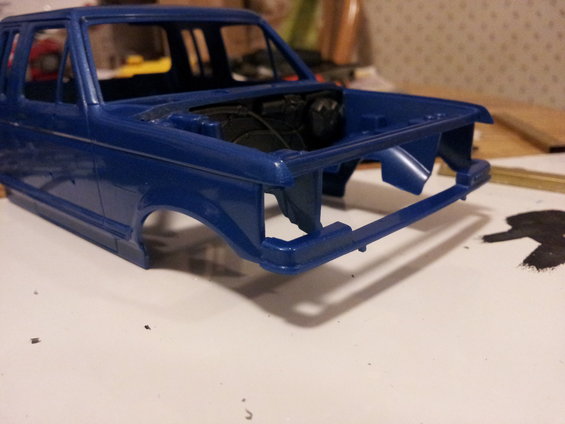 Building the bed so I can start to place the rear axle.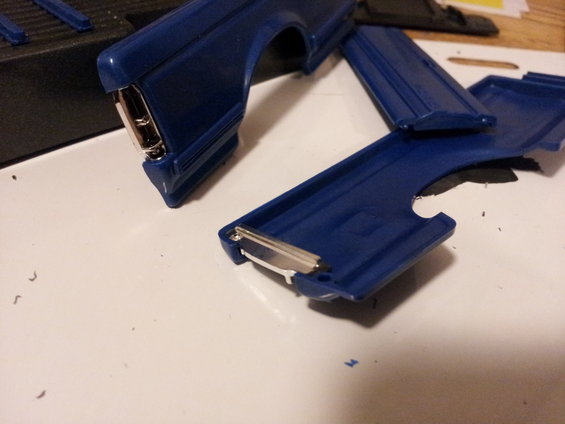 Figuring out the interior.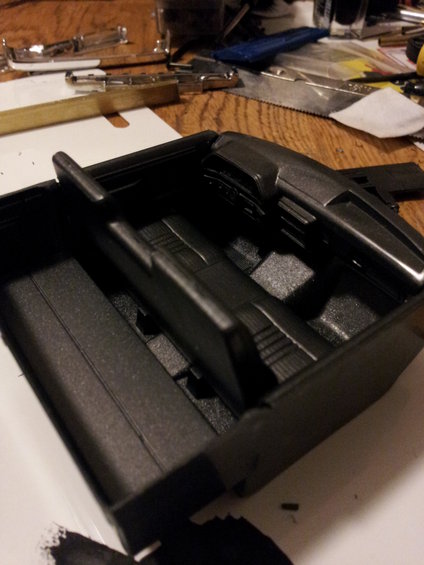 Going to have to cut this crossmember.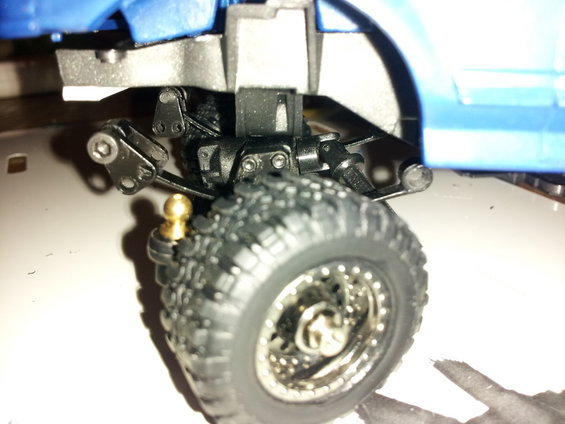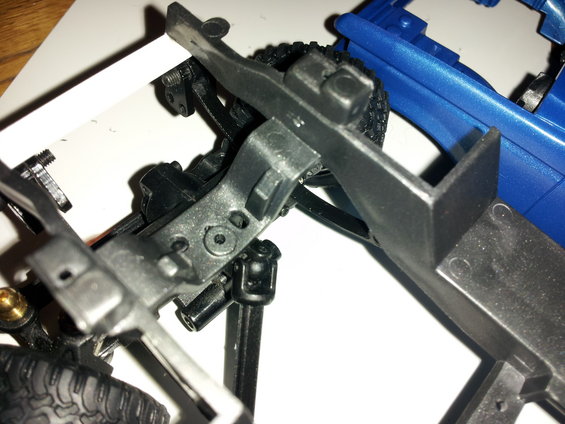 Starting to build a new crossmember to keep the frame integrity.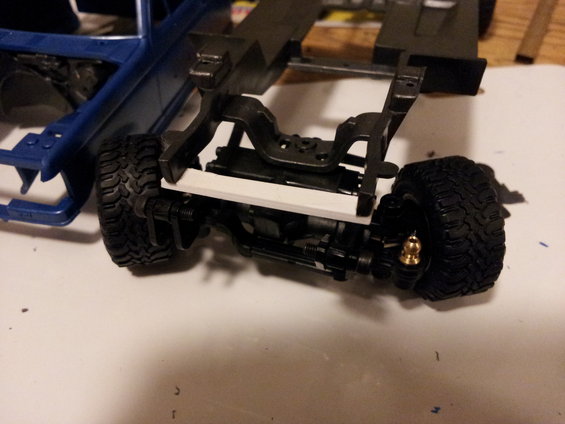 More on this guy tonight. Hopefully I can mount an axle tonight!