Finally, affordable axles that look like the real deal!
But just what do you get for that $99? (note these are prototypes, production axles will be black)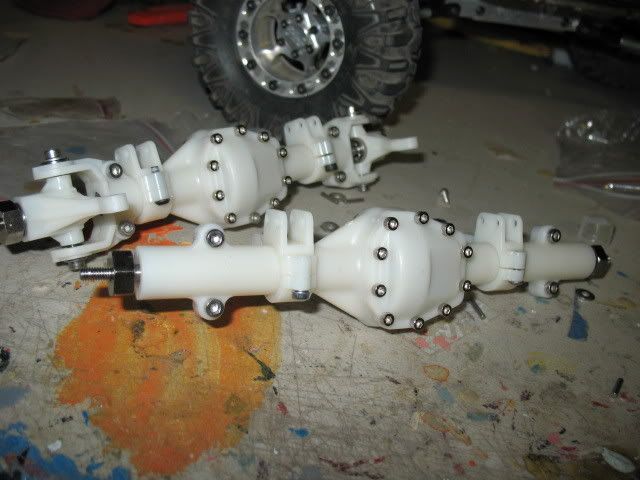 RC4WD's first foray into the world of injection-molding is here. The T-Rex 60 plastic axle has the same great looks as the original aluminum T-Rex axle, but at a price we can all afford.
For $99 plus shipping, you get a front steering axle and a rear straight axle housing, two Trac-Gear spools with steel gears, two hardened steel pinions, a full set of bearings (including kingpin bearings), knuckles, steel shafts, shock/outer link mounts, steel drive hexes and hardware.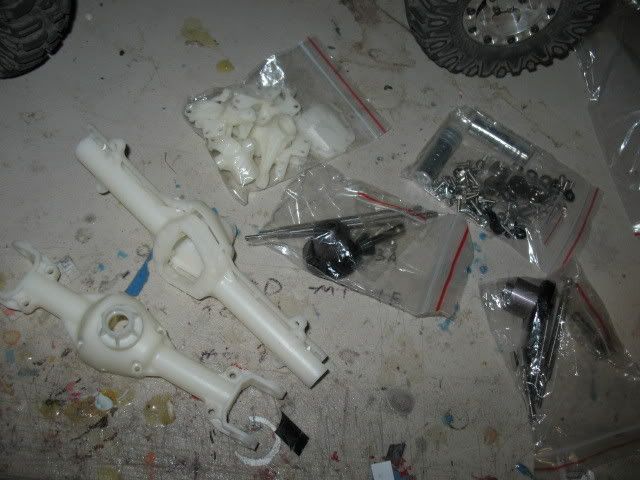 Assembly is quick and easy. I built both axles in under an hour, with no problems other than having to scrounge up some M3 nuts that were not provided in my prototype set. The plastic (ABS, I think) housings are nicely textured, not shiny, and should hold paint well if you feel the need to do so. The covers are molded separately and are attached with M2 socket-head screws.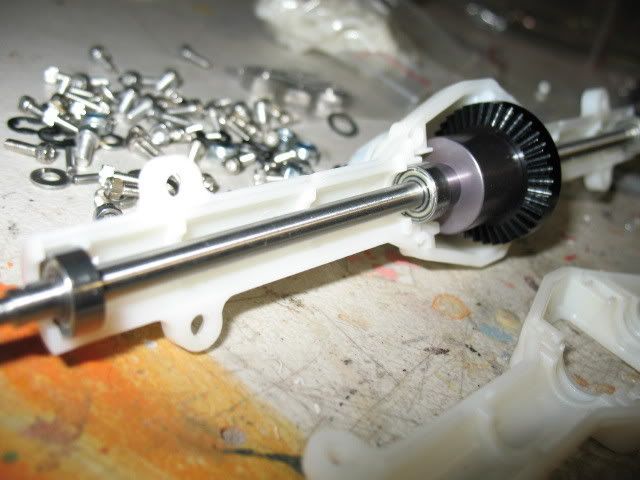 Shims are included to set the pinion depth. I found one shim was just enough. Shafts and pinion are retained with E-clips. The axle housings fit together perfectly. Upon initial assembly the gears felt a little crunchy, but once lubed they smoothed out very nicely. The front axle has bearings in the kingpins for smooth steering. Steering angle is not as great as a TLT axle, it is on par with a Wheely King. One could easily cut back the stub axles for more steering.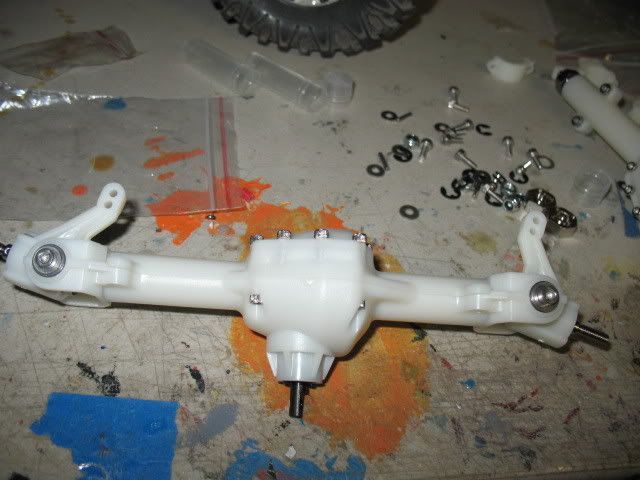 This picture shows the maximum steering available with unmodified drive cups. Adequate, but it could be made better with a little work. In the next picture you can see how the cups hit the axle shaft. A shaft with a smaller neck would steer better, too, but would compromise strength.
EDIT: Here's the skinny on getting more steering. Assemble the knuckles using only the outer bearings. This will push the stub axles out and allow them to contact the shafts at the point where they neck down. Assembled like this, the axles have as much or more steering than a TLT axle, and more than twice as much as you see in the picture.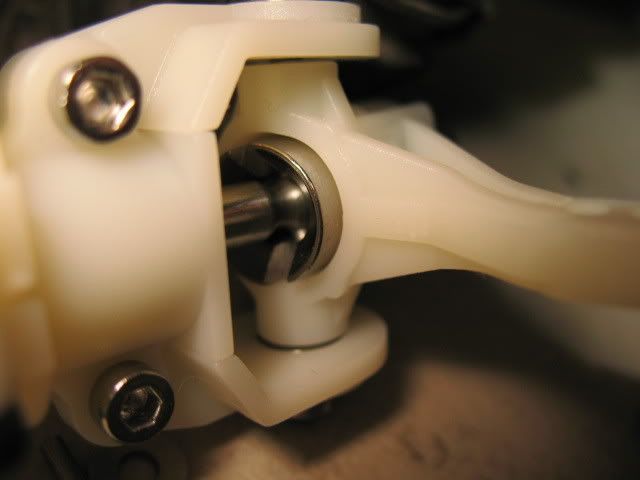 The 4-link mounts provided would work on a kaetwo chassis, but a traditional setup would need some fabrication to make the center link mount. The link mounts clamp on and are registered into slots in the axle tube. I didn't like this setup much, as the mounts could pivot on the axle. Gluing them in place would make the axle unservicable. A truss-type mount that uses the M3 hardware clamping the tubes together would be a better arrangement in this writer's opinion, and could be easily fabricated.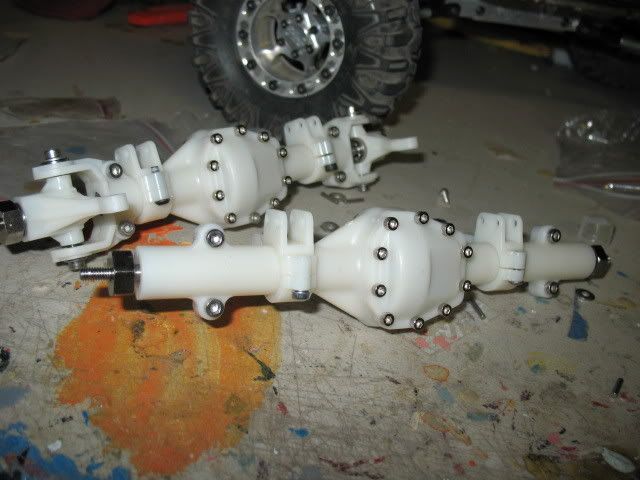 Overall, the T-Rex 60 is a very good axle at a fantastic price. If it had more steering and a better 4-link setup, the T-Rex would be perfect. As is, it's a great buy, especially if you don't mind a little tinkering. Two thumbs up.