Venom,I think if I put a socket on this servo,It would break lug nuts loose.
Had real problems at first w/supplying enough power to reciever to run this monster.Finally got the bec w/enough hair for the job. This is the servo.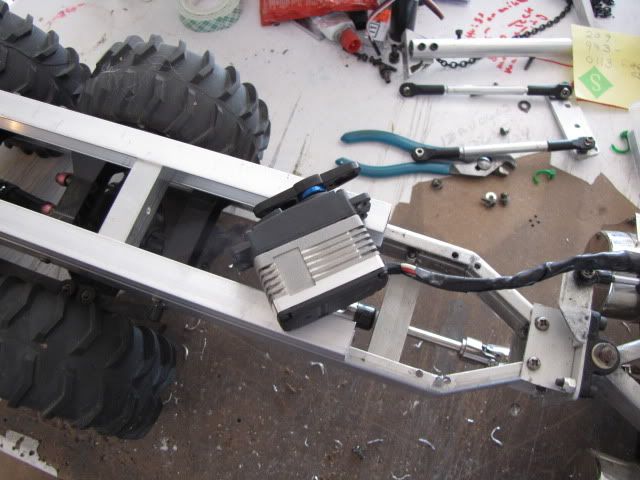 You know it has some hair,when there's coolin finns on er.
This is how it used to be hooked up.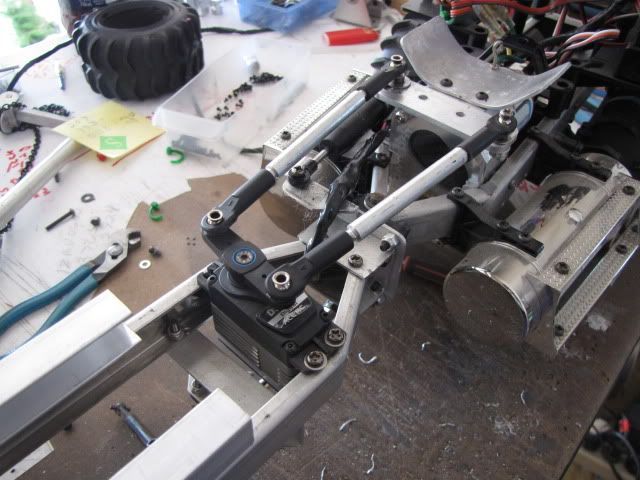 Had to totally change it around for dump box.So this is what I did.
Awhile back,I purchased a bunch of gear reduced motors,assumed they would have the balls for my screwdrives.Well they work for the 10"& 14" boxes & that's it.Been waiting for the right ones to show from Germany.
Well got sick of waiting so decided to freddy one for this build. This is what I did.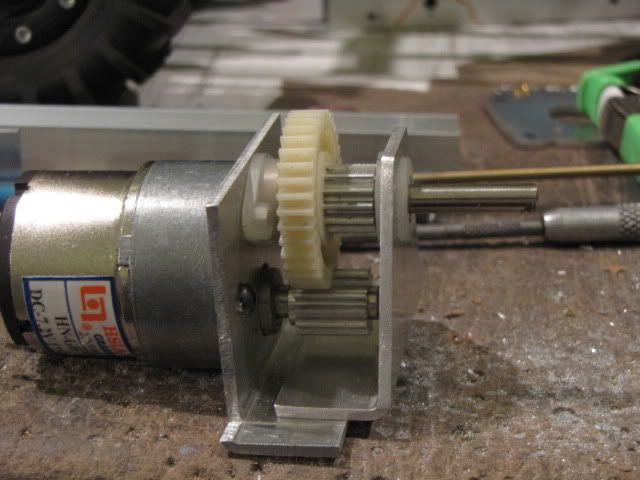 Now she should have the hair for this 18" box. I hope!
She fit perfect where it belongs.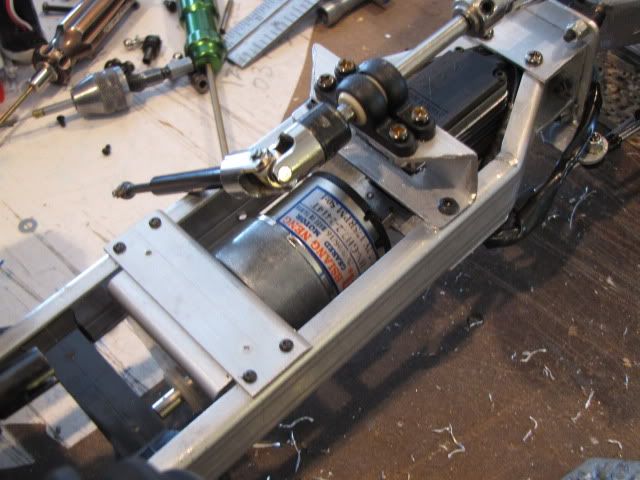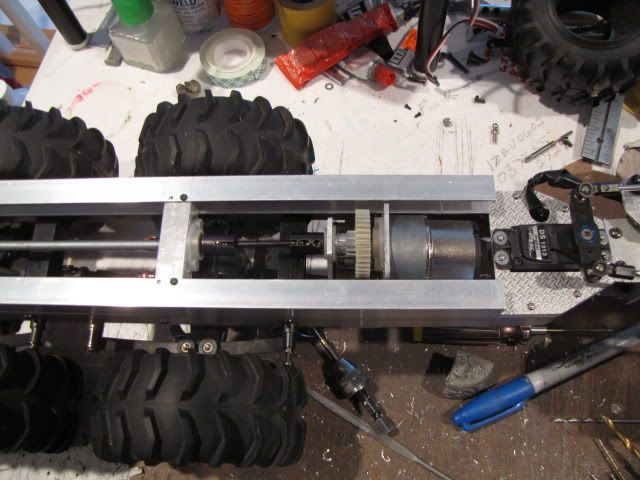 Stuff,you ain't shyt-en it better be good.That was just what I was thinkin,before it went in to surgery. Also,I can't believe I'm rippin apart a truck that works & looks perfect.Even the tailgate worked perfect.
RCJB,that's the reason it's articulated,I have a rear axle in the front,so I could tuck the tires under it.
Guys! Thanks for the comments & complements! I'll try to not let you boys down w/the finished build.
For you guys that haven't seen this short vid of ole-yeller,here's what she used to do.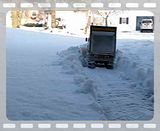 Thanks for lookin!
FGD