There have been a few people ask about mounting other brand tires to the
RC4WD Stamped 2.2 beadlocks
. I have mounted Panthers, Axial and RC4WD tires with no issue. Here I show mounting Prolines. I think Losi are normally about like Axial beads, so thay should be okay.
It is my understanding that these are shipping now. So you can visit
RC4WD
to purchase them.
I have to first thank Sloppy for the idea to mount Prolines on the
1.9 Stamped beadlocks
. 1BJB did a write up on how to mount other brands to the wheels.
http://www.scale4x4rc.org/forums/showthread.php?t=34794
This cost $1.75 to mount the Prolines. I first went to the Hardware store. picked up two 2" Sch 40 plastic Couplings. These have the same ID as the RC4WD rings, but have a much larger OD.
You can cut one of these down to three rings.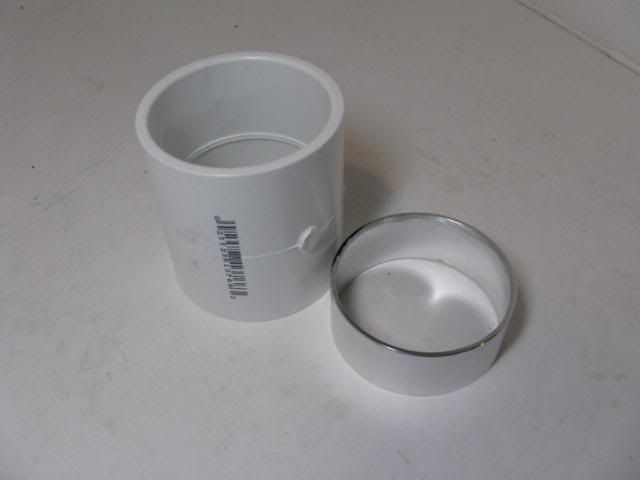 Then I cut the ring down to size. make sure its the same width or you will have issues with the tire pulling out. The plastic is a little bit heavier. Steel .056 Plastic .068
Then install the ring into the tire and begin to mount the beadlocks like normal. I used two longer screws to help get them mounted.
These make it much easier to mount the beadlocks.
Here is how they look before I started to tighten them.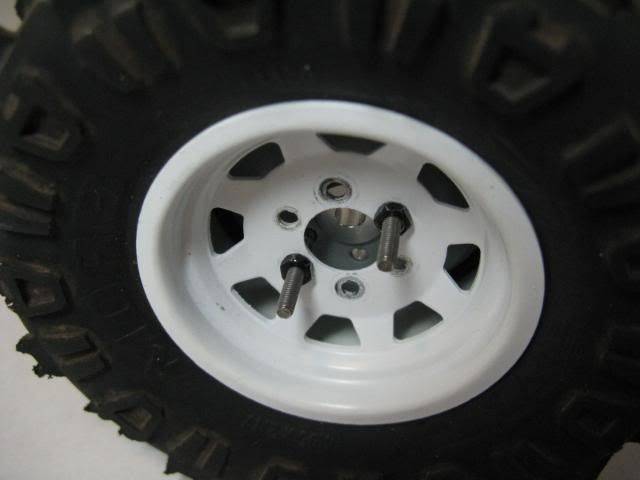 Tighten them down one then the other and then back again. Until they are tight.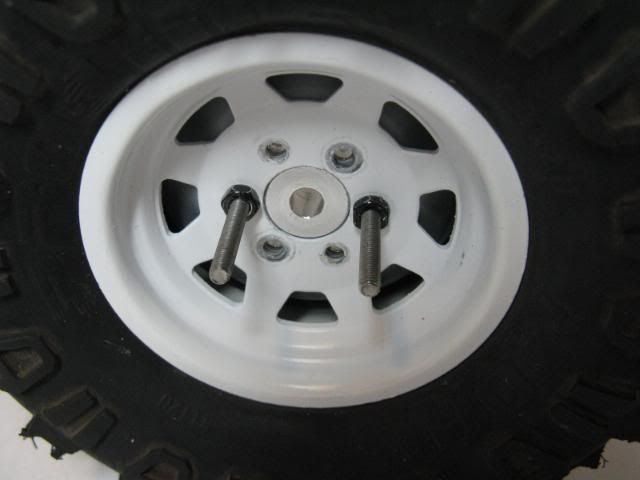 Now you can install the stock screws.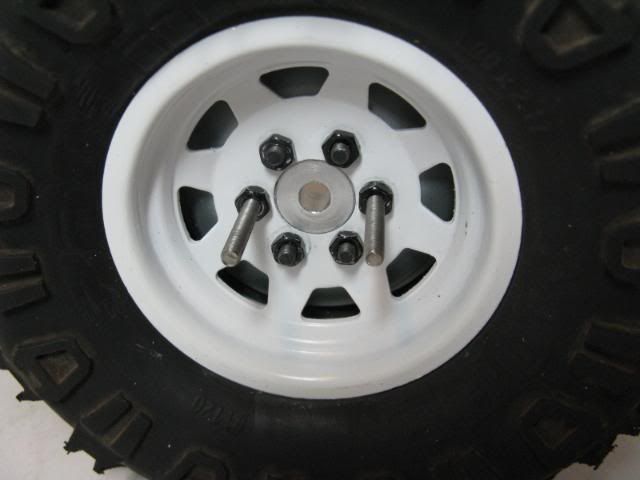 Once the 4 stock screws are in and tight you can remove the other two longer screws.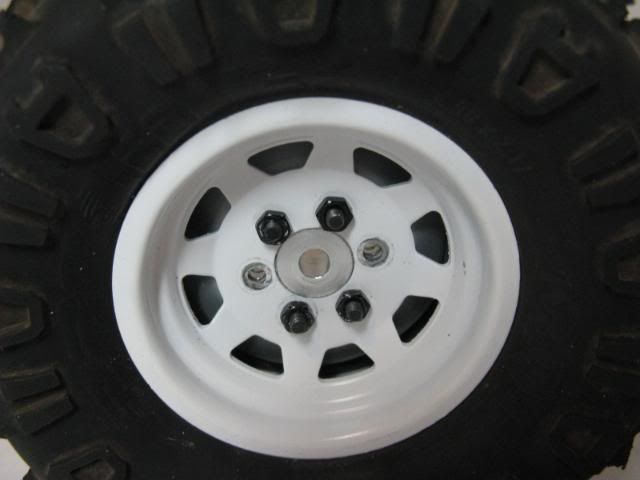 Then install the other two stock screws and tighten.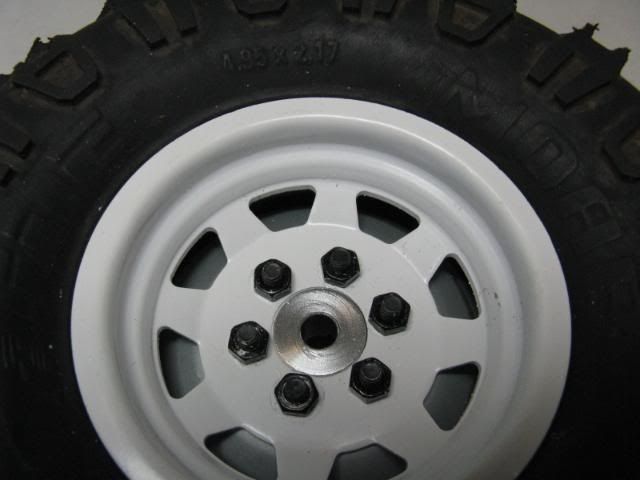 You can see that the Proline tire is nicely installed and airtight.