A couple of days ago I popped to my LHS to get some things.
My plan is to change the current toggel switches to these Futaba style on/off switches with BEC connectors.
They will power 5v for the interior and rear lights, the main off/on switch and 12v for the ledbar or other things.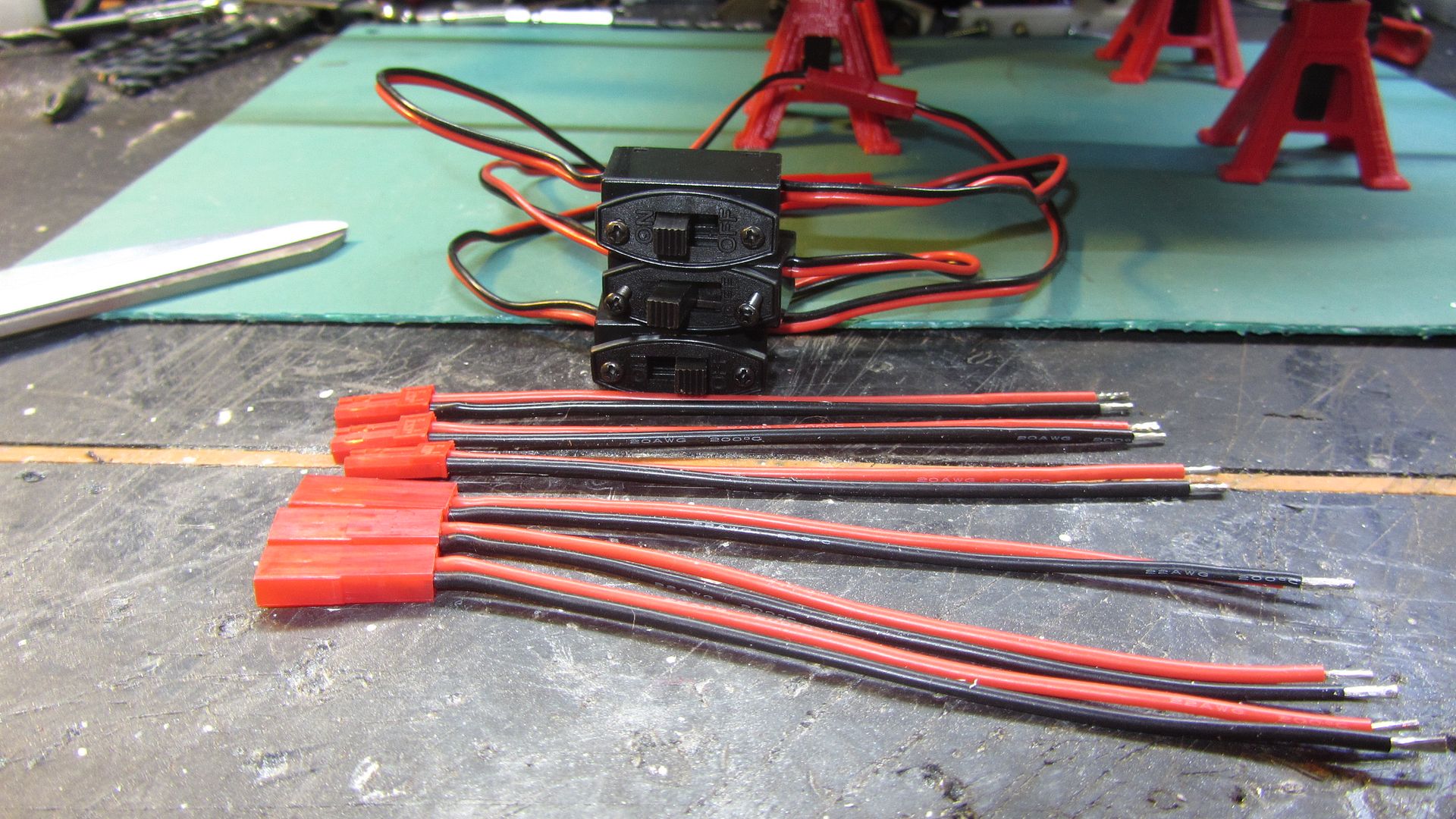 From a local chap I got this radiator and fans intended for the Axial EXO/Yeti.
Really needed the fans, but even if I descide to run this or the cast radiator I have, they need to be narrowed to fit well.
Time will show...
The old suspension with axles was then monted up.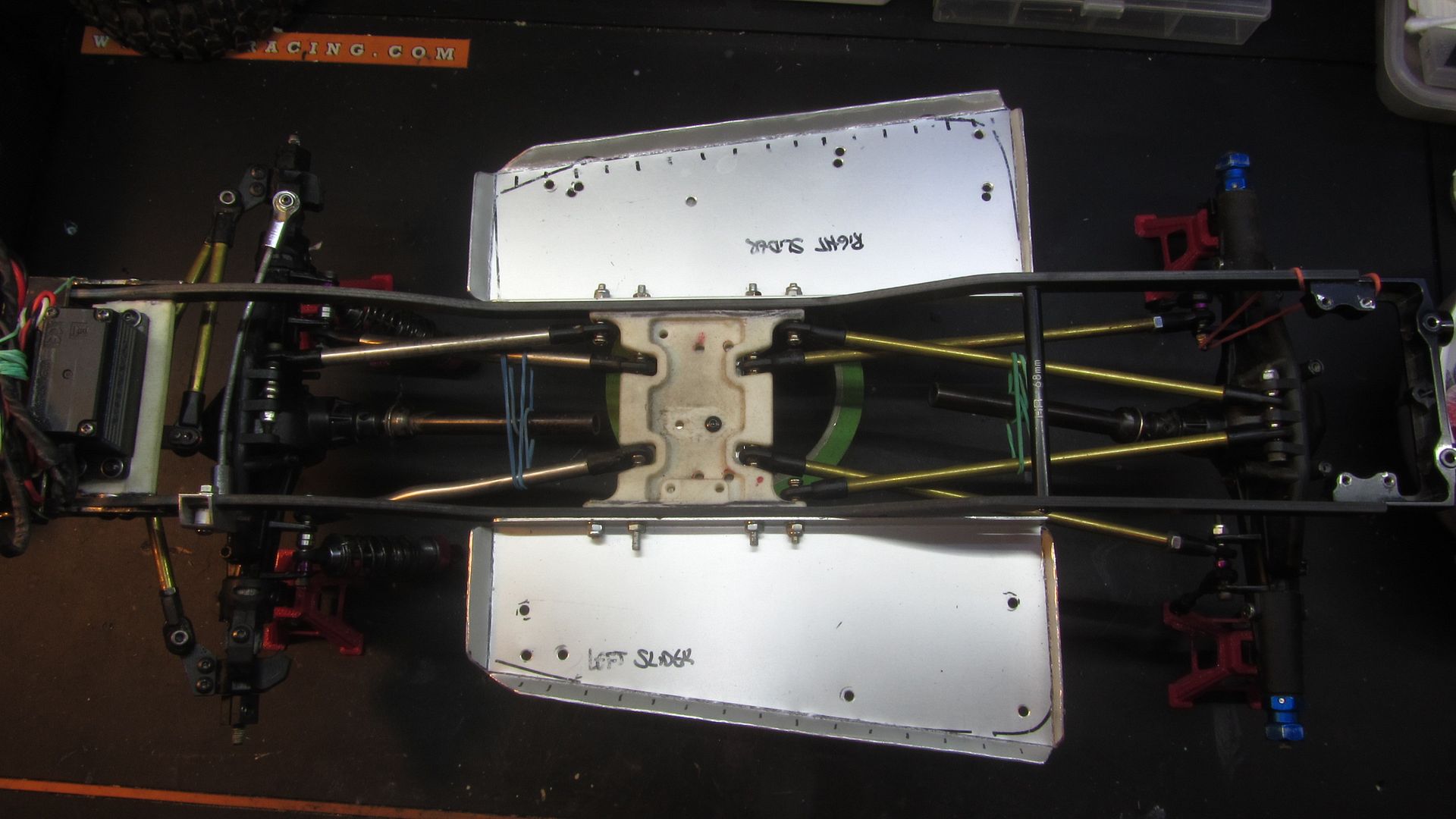 I can see now that the orginal SCX10 frame was really bent as the rear axle is no longer in center of the frame.
For now I will adjust them accordly, but my plan is to build all new links.
Carbon is my plan (carbon tube with epoxy'd set screws)
A little mock up for those who have forgotten how it looked.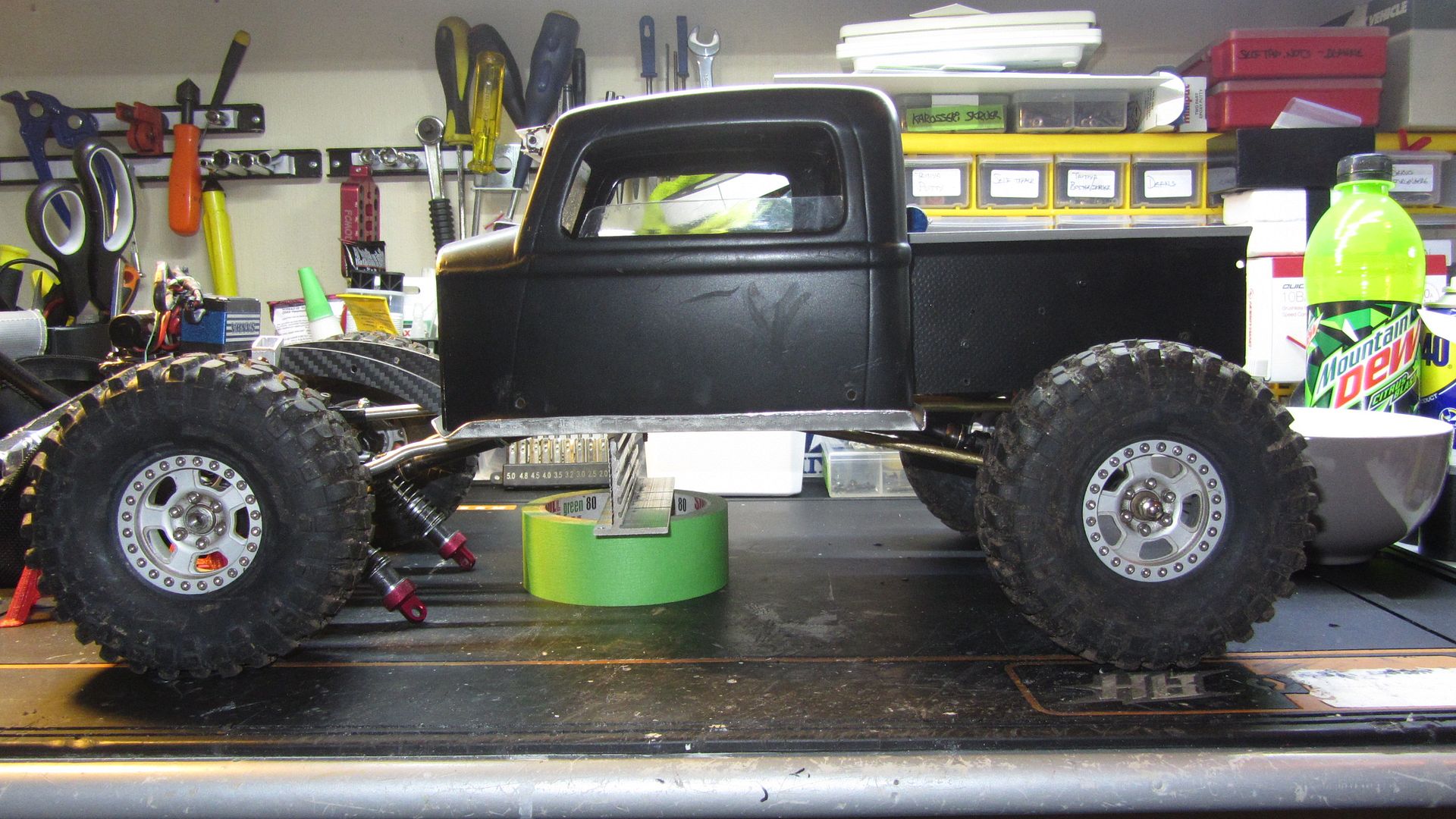 The old cantilever system was then cleaned, modified and then fitted.
Had to grind down the front of the cantilever to go clear of the cab.
I also think I will move the upper links to the holes that are not used right above the skid.
Pinion angle need to be adjusted to.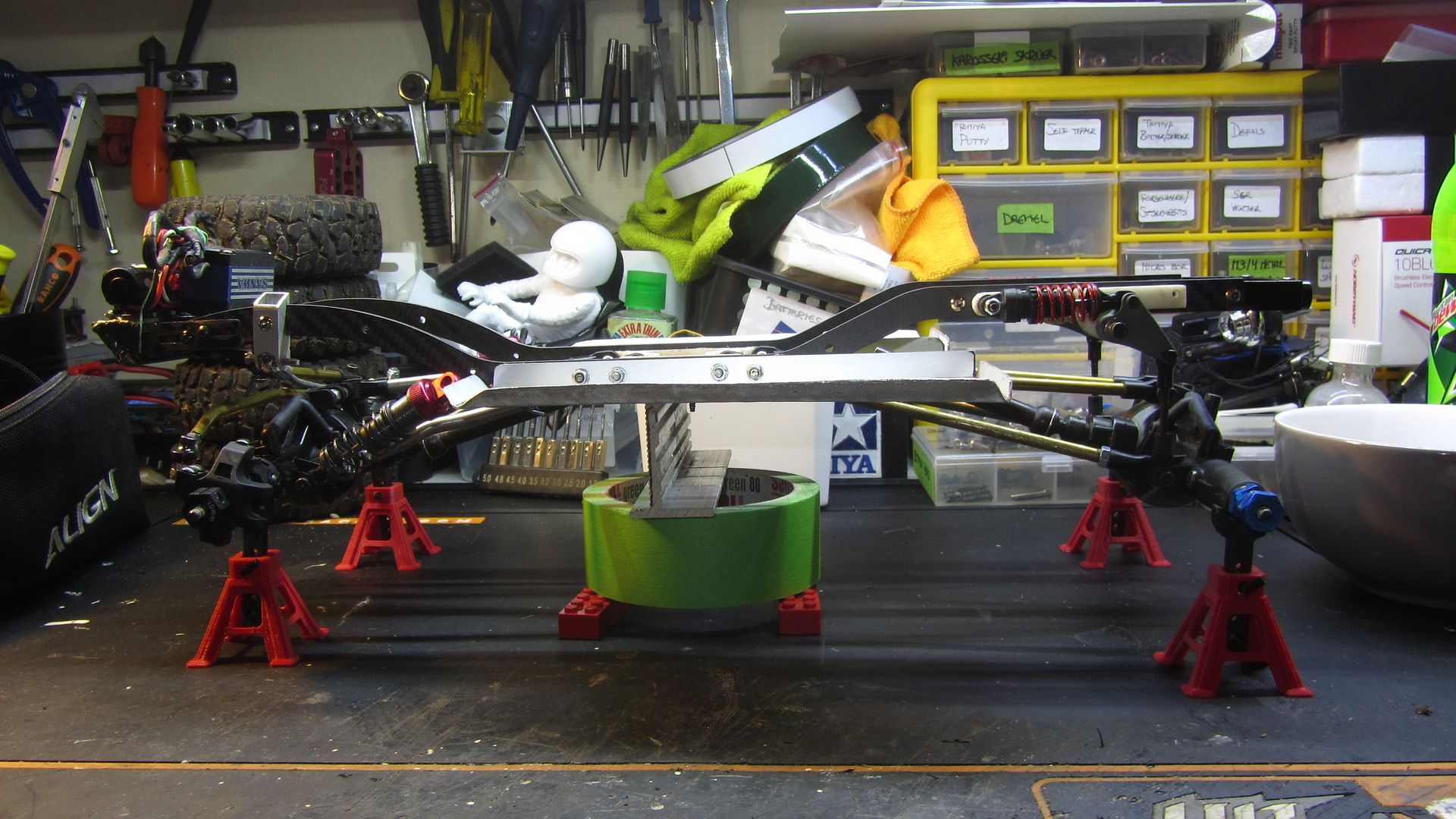 Closeup of the cantilever.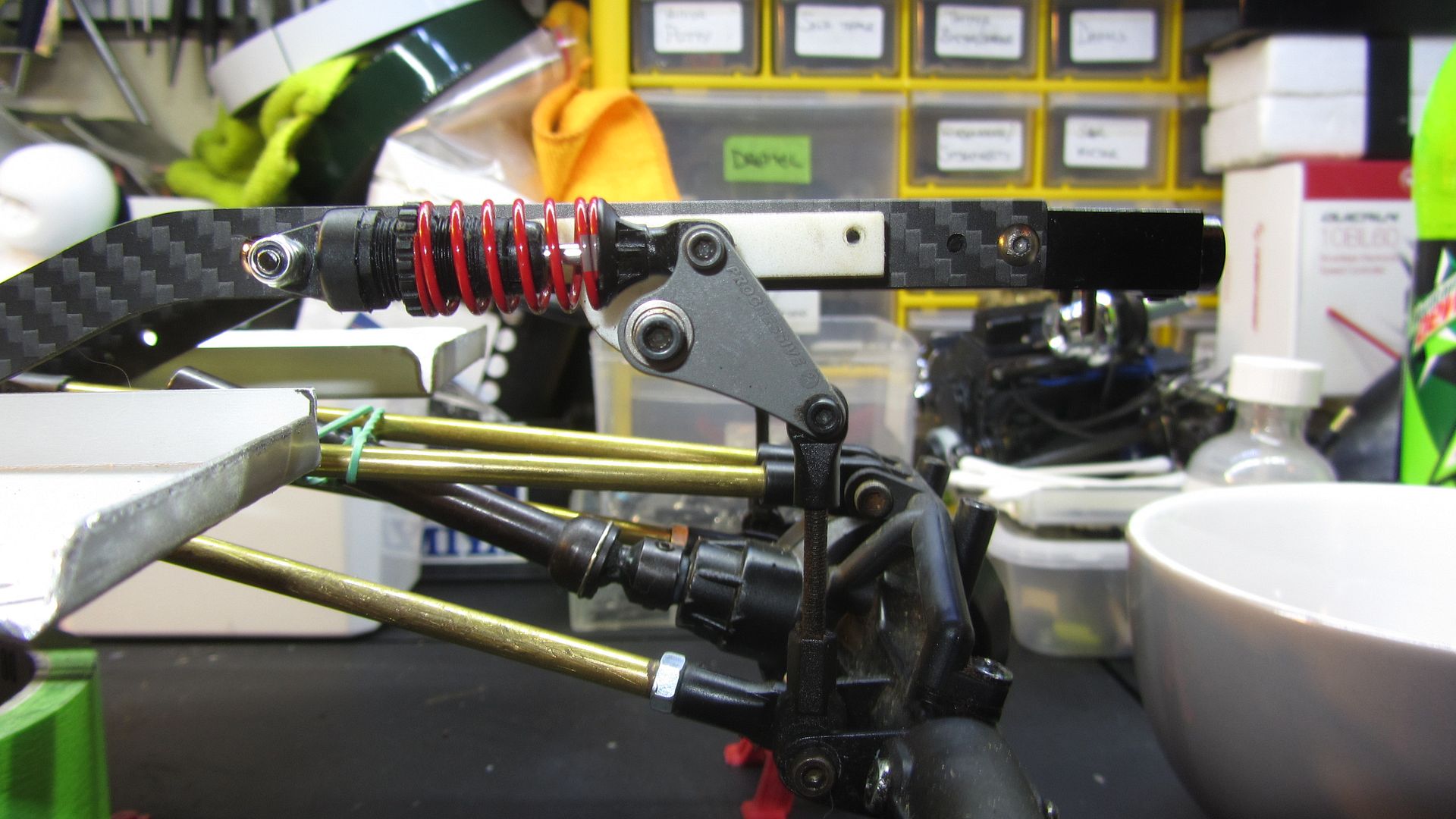 The holes in the frame did not exactly line up with the holes in the cantilever beam holes, but with help of 3.2mm drill bit in the beam it lined up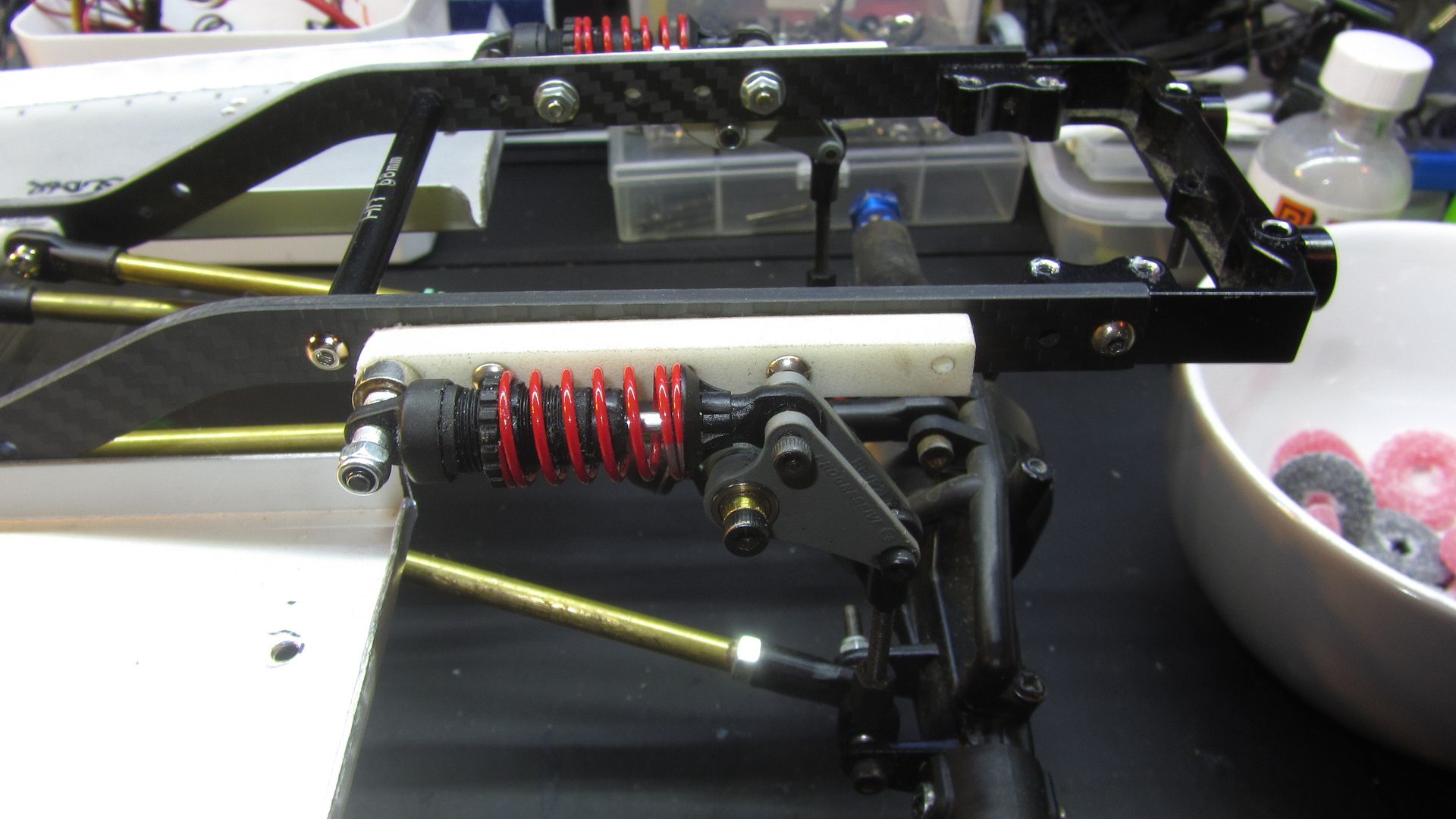 For mockup purpose I will use these old RC4WD 85mm scale shocks.
These are the first gen and before they were called King Shocks.
Fitted some assorted springs from my stash as I have lost some springs from the other set I got.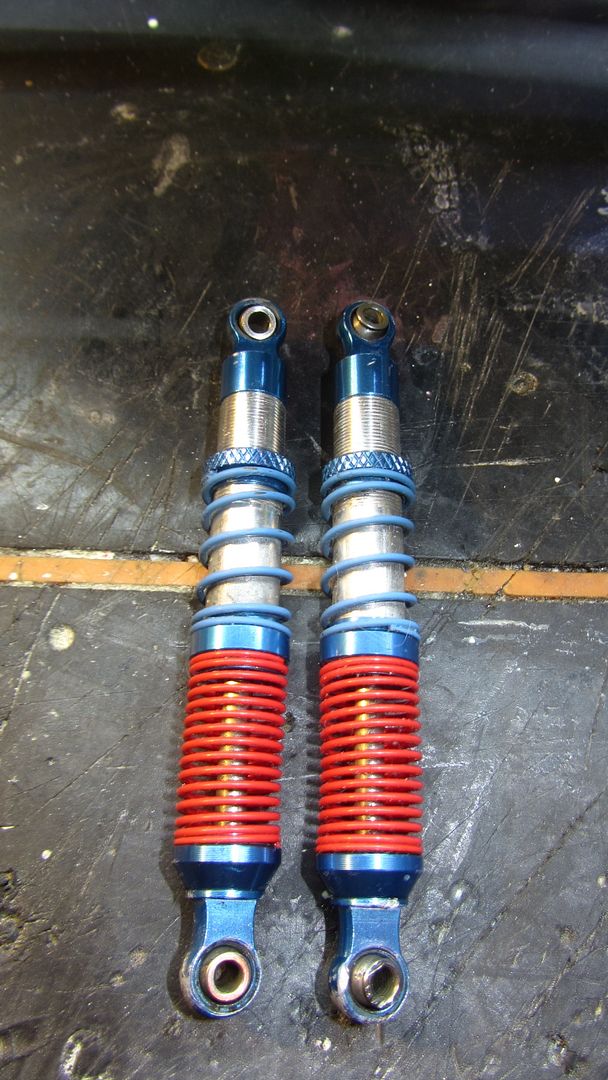 Those above will replace these 75mm ones that have been here all the time.
I hope to have more travel, both up and down.
But first I need to make new shock towers that will also act as a motor mount.
My plan is to make them in carbon.
Template will be in styrene as that is the easiest material I have in stock.
I hope I have this up and running about xmas.