Got my farming all done by Monday, been spending the last couple days tinkering in the shop on my side dump trl, trying to figure out placement of Actuonix actuator.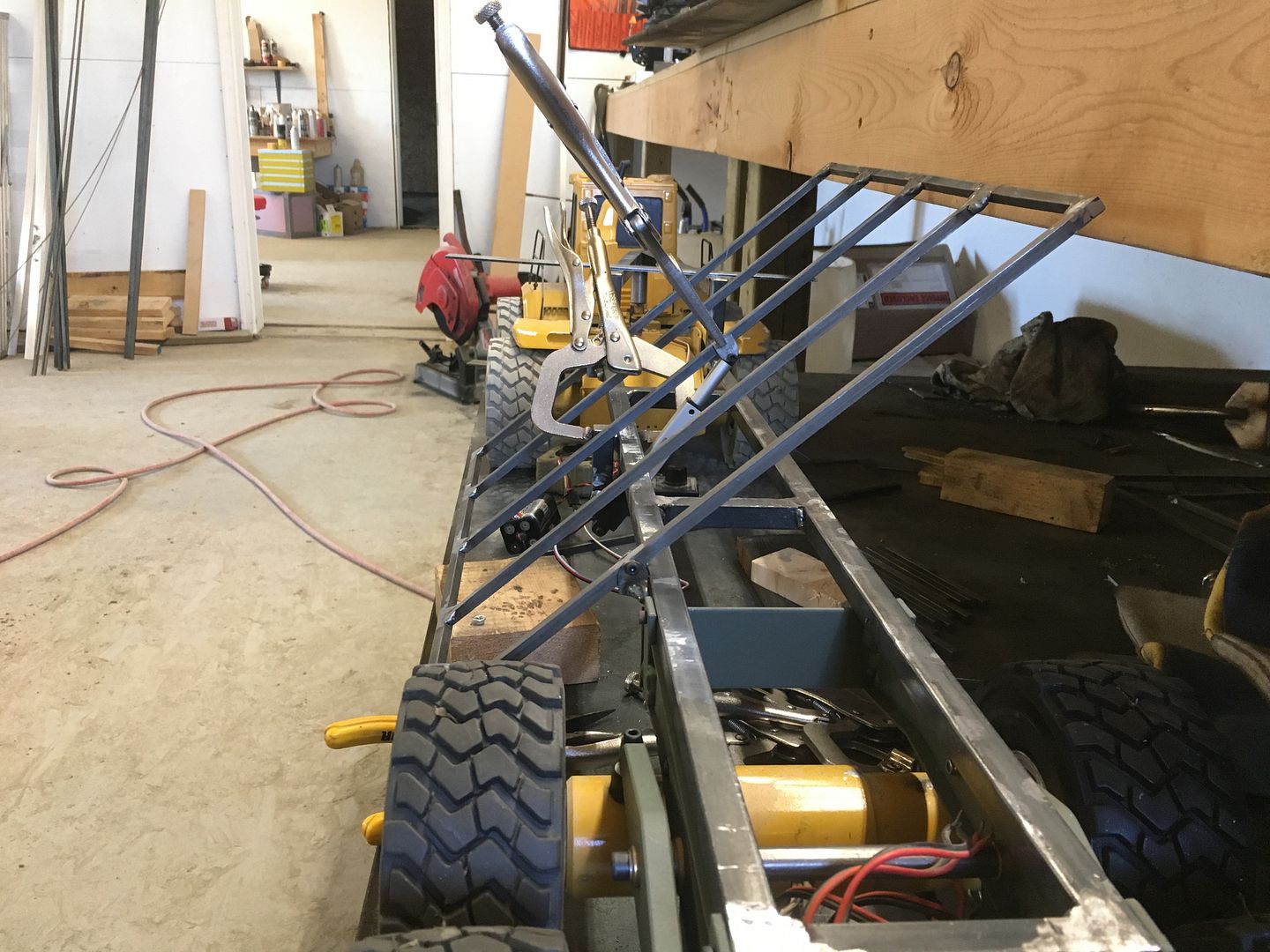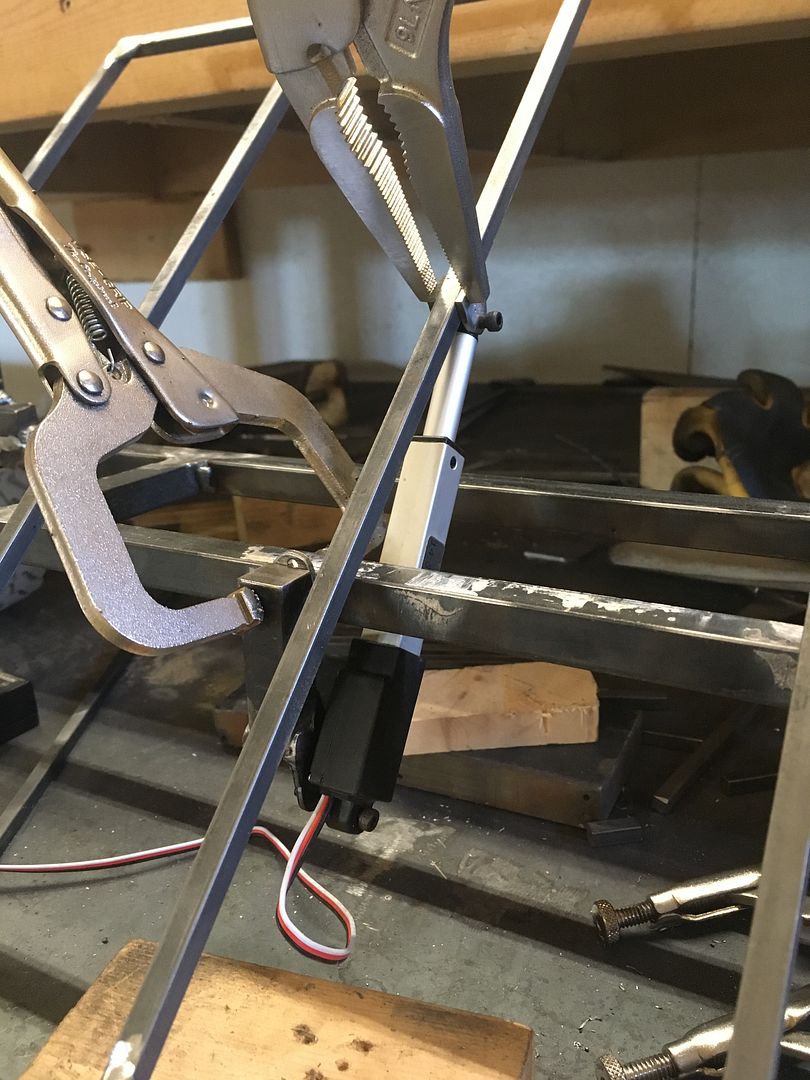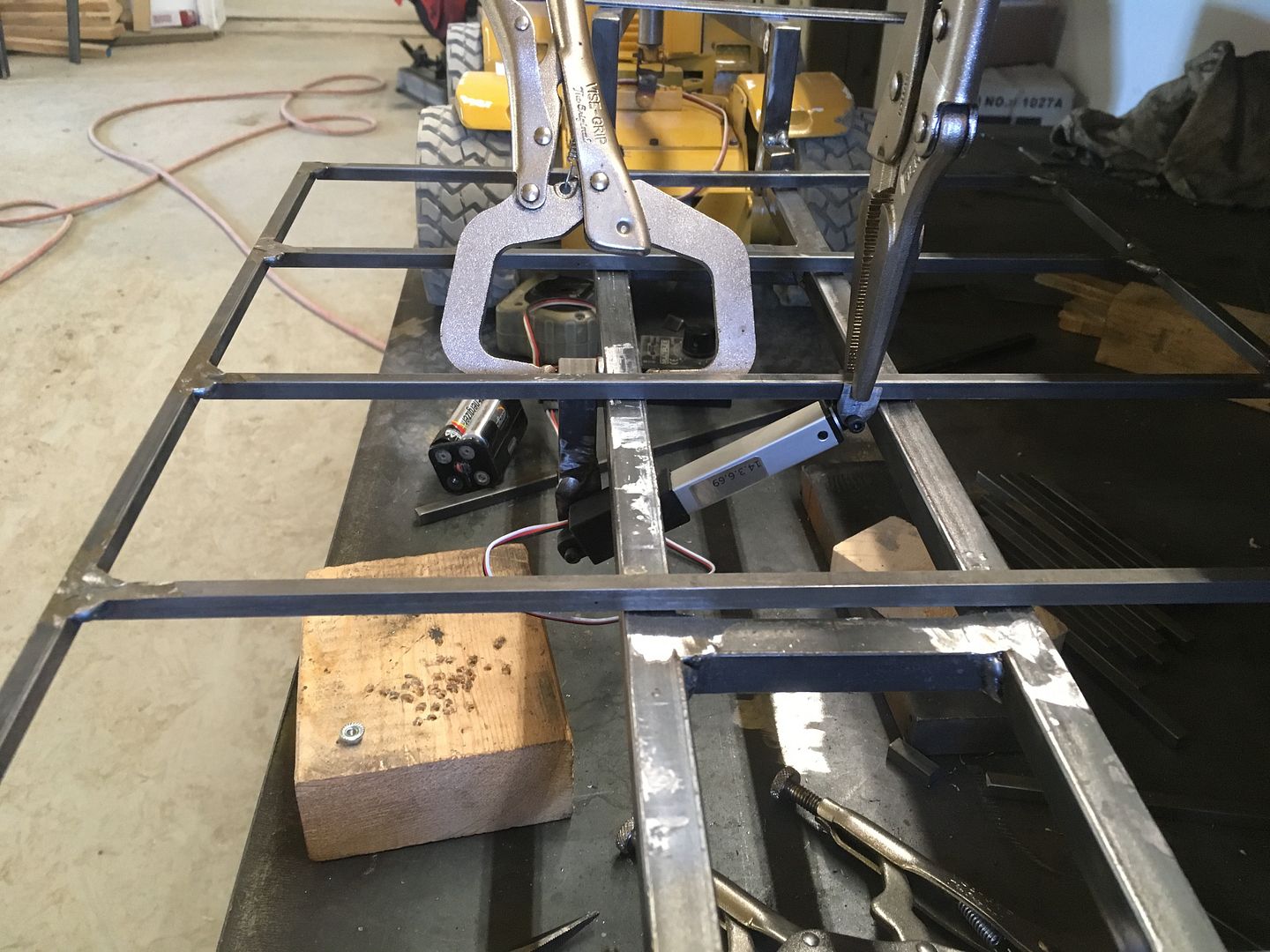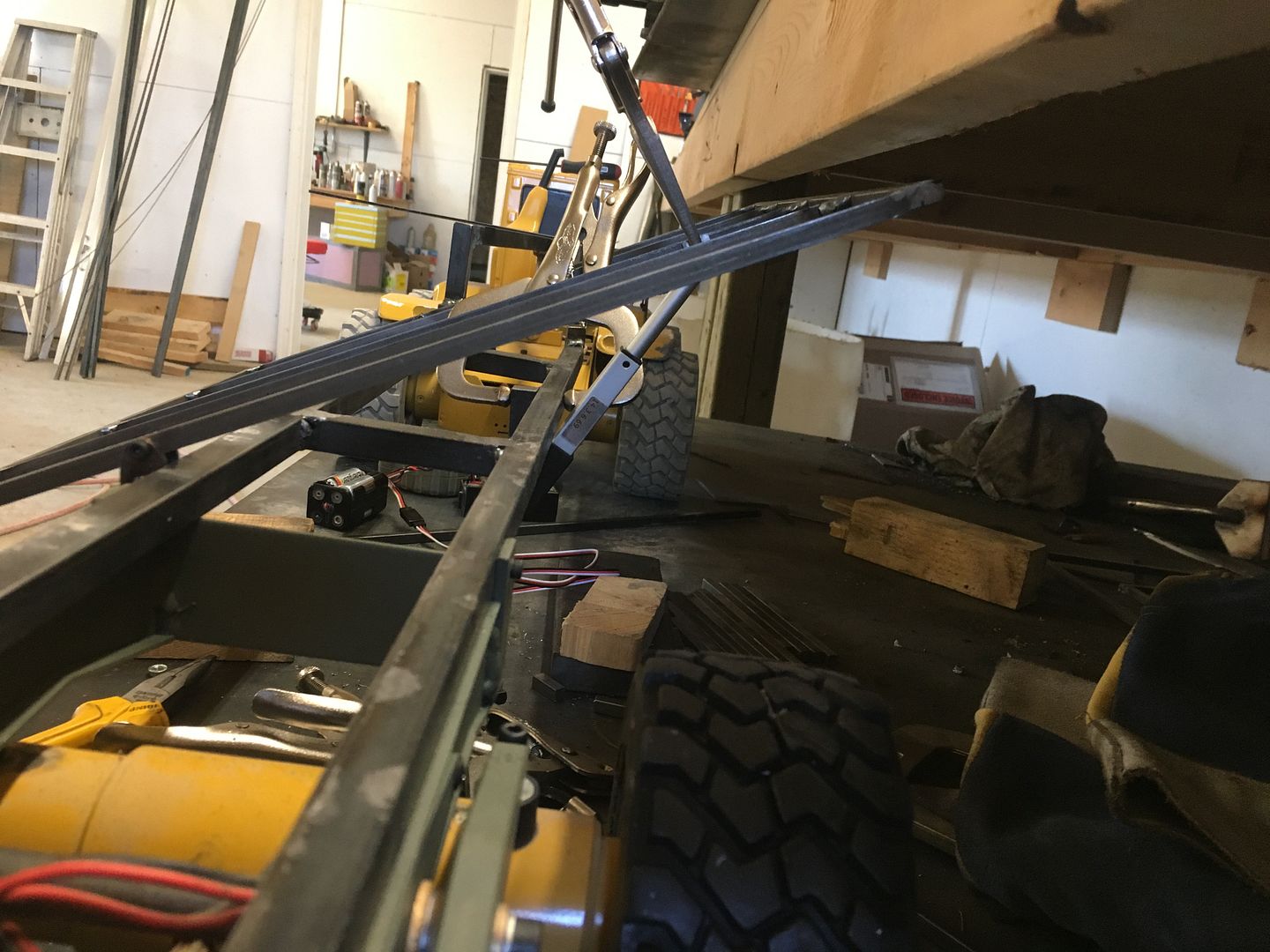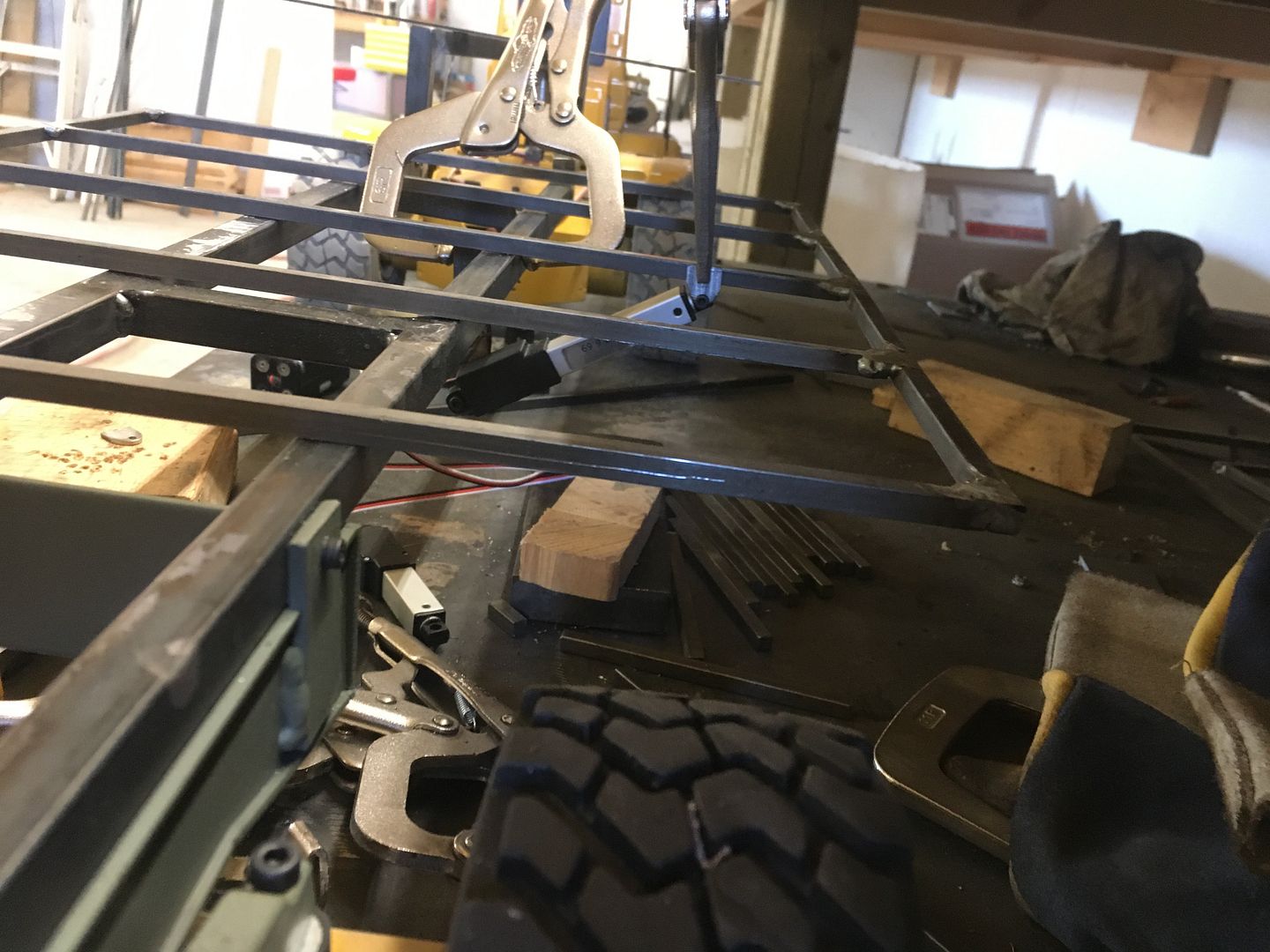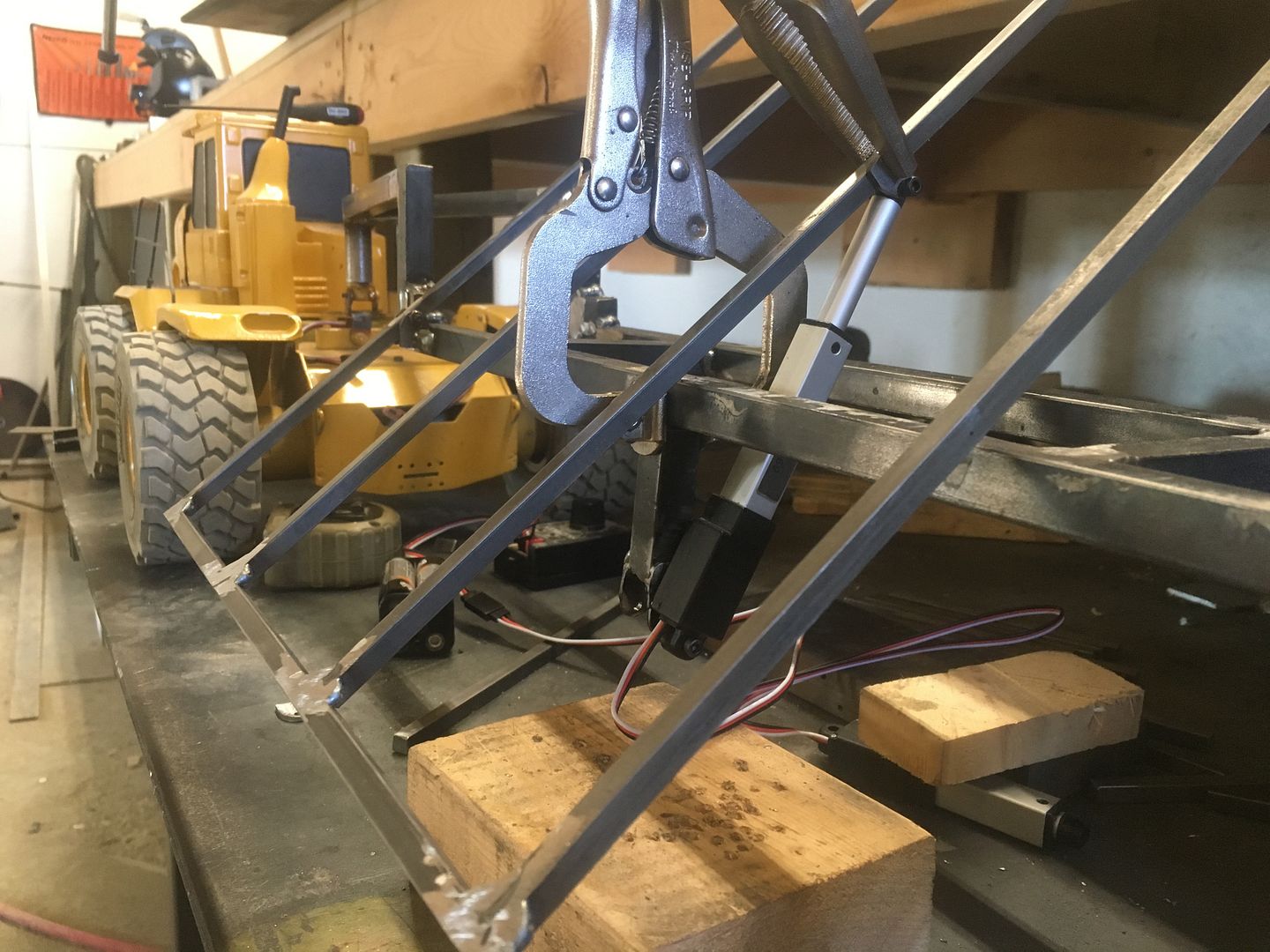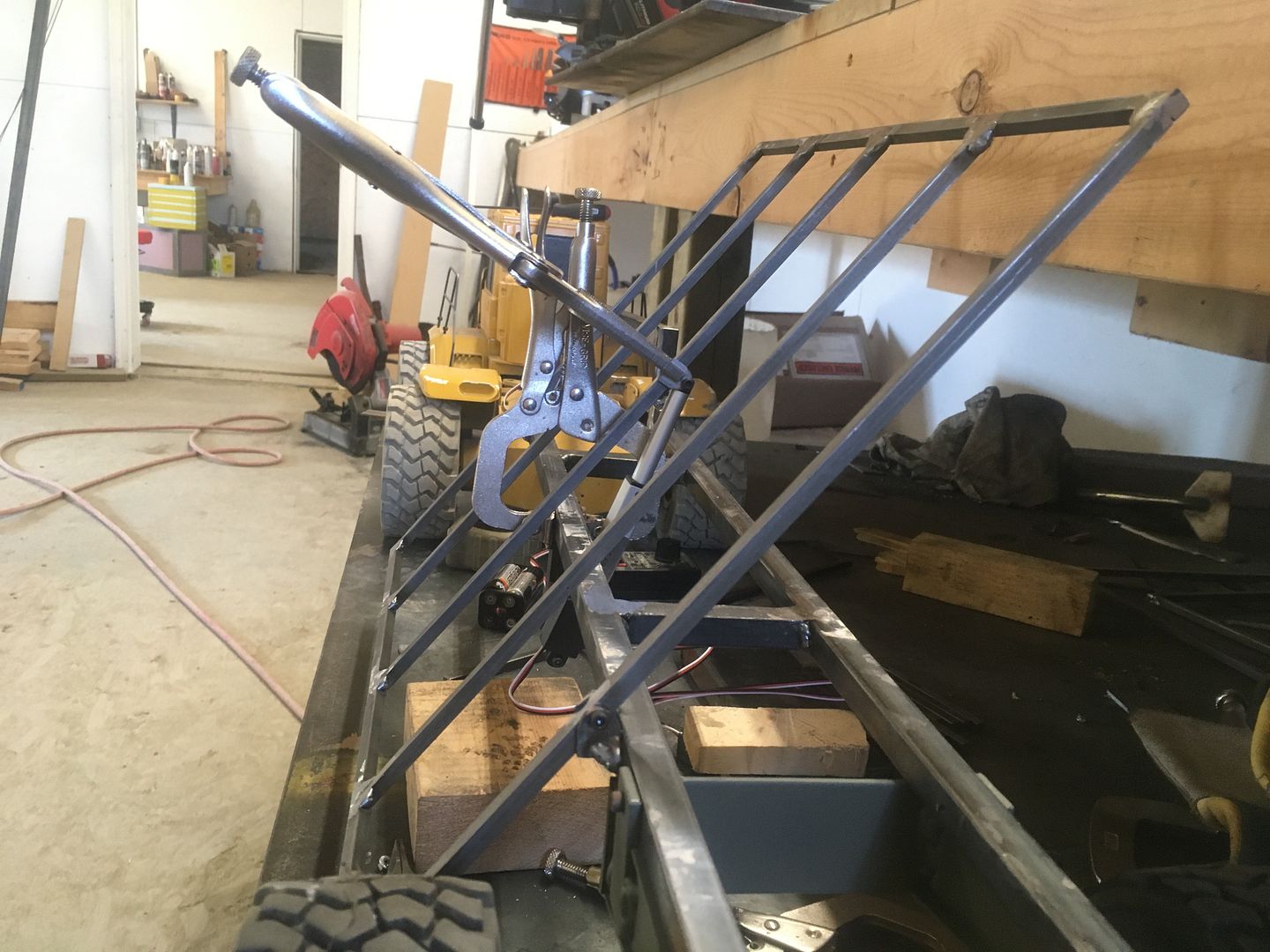 This Clinometer app that a friend showed me yrs ago is quite handy for tasks like this to know what my dump angle is... I want to be at least 34 degrees for any wet dirt to completely empty out.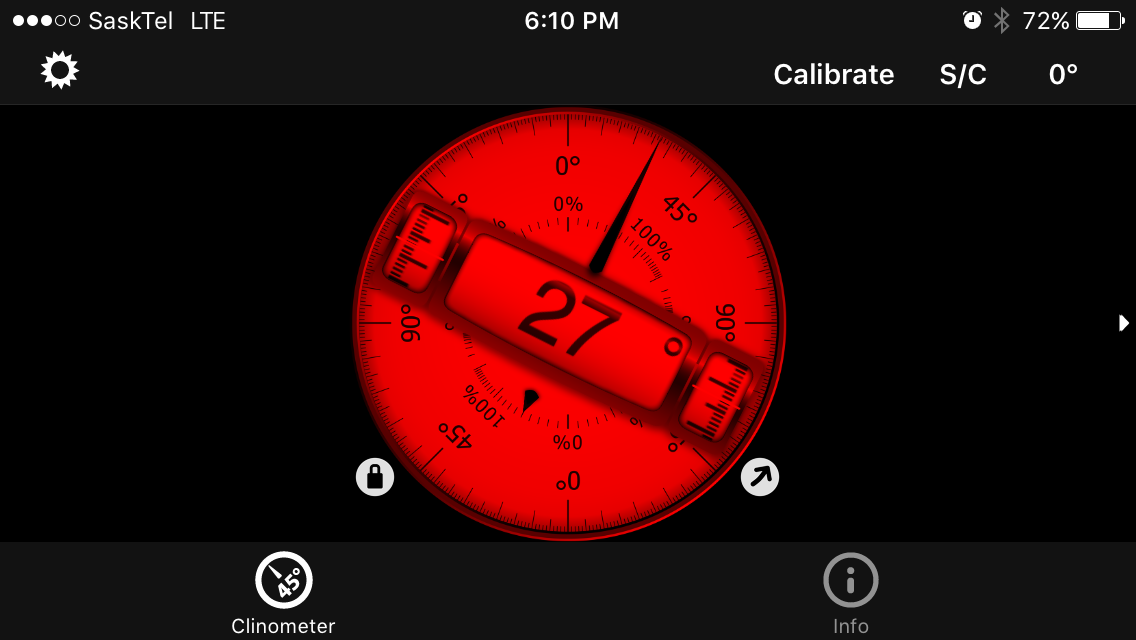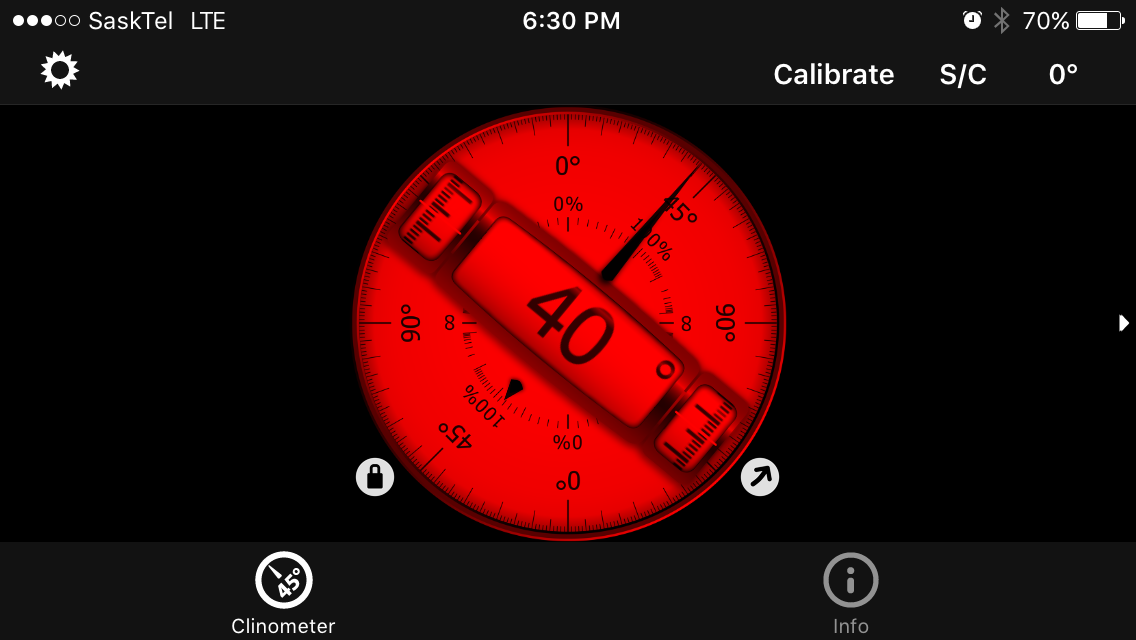 Right side frame rail was in the way & I shortened my temporary lower mount a half inch too, now I think I got it where I want it... time to mill some lower mounts to weld in place.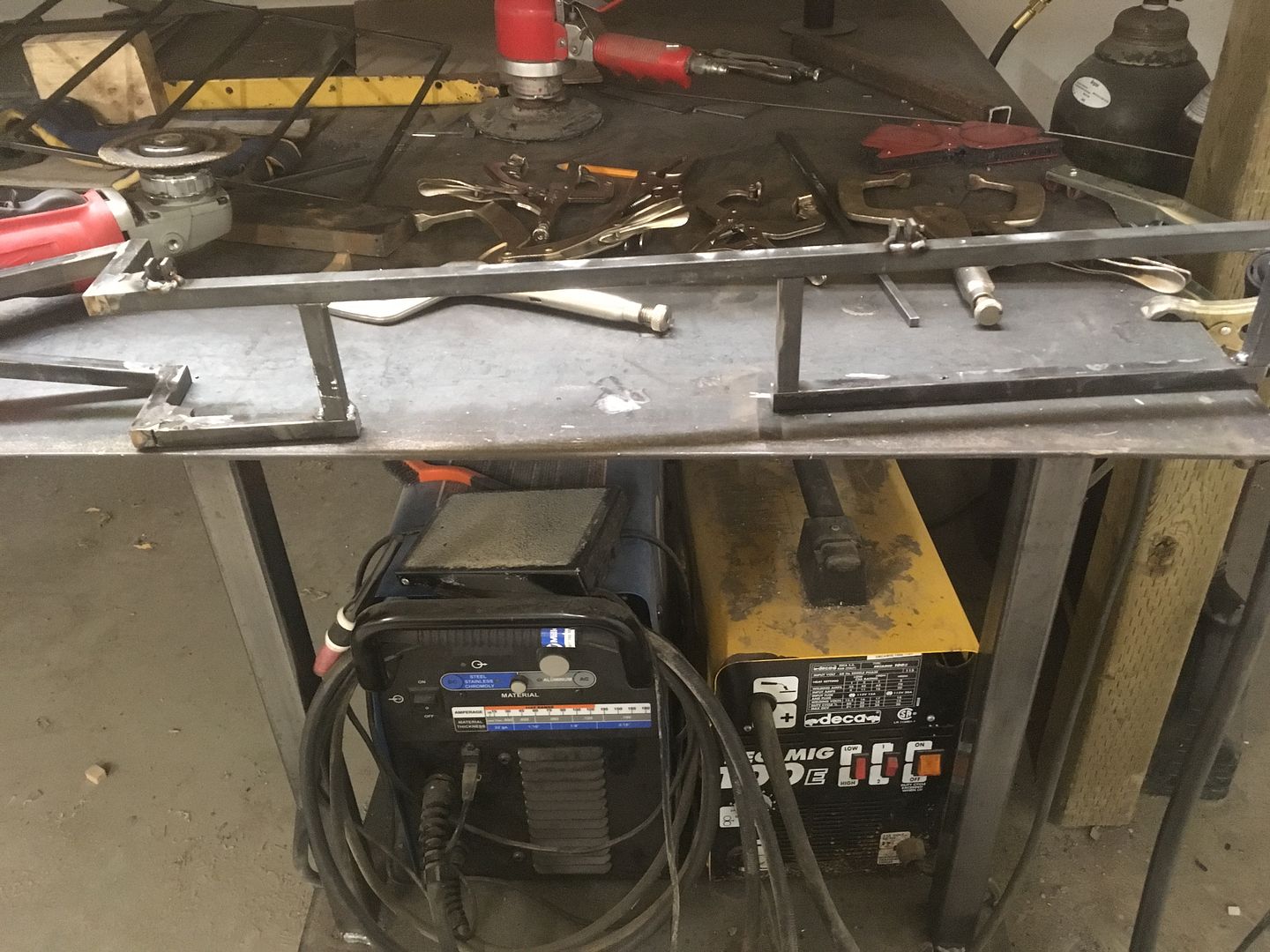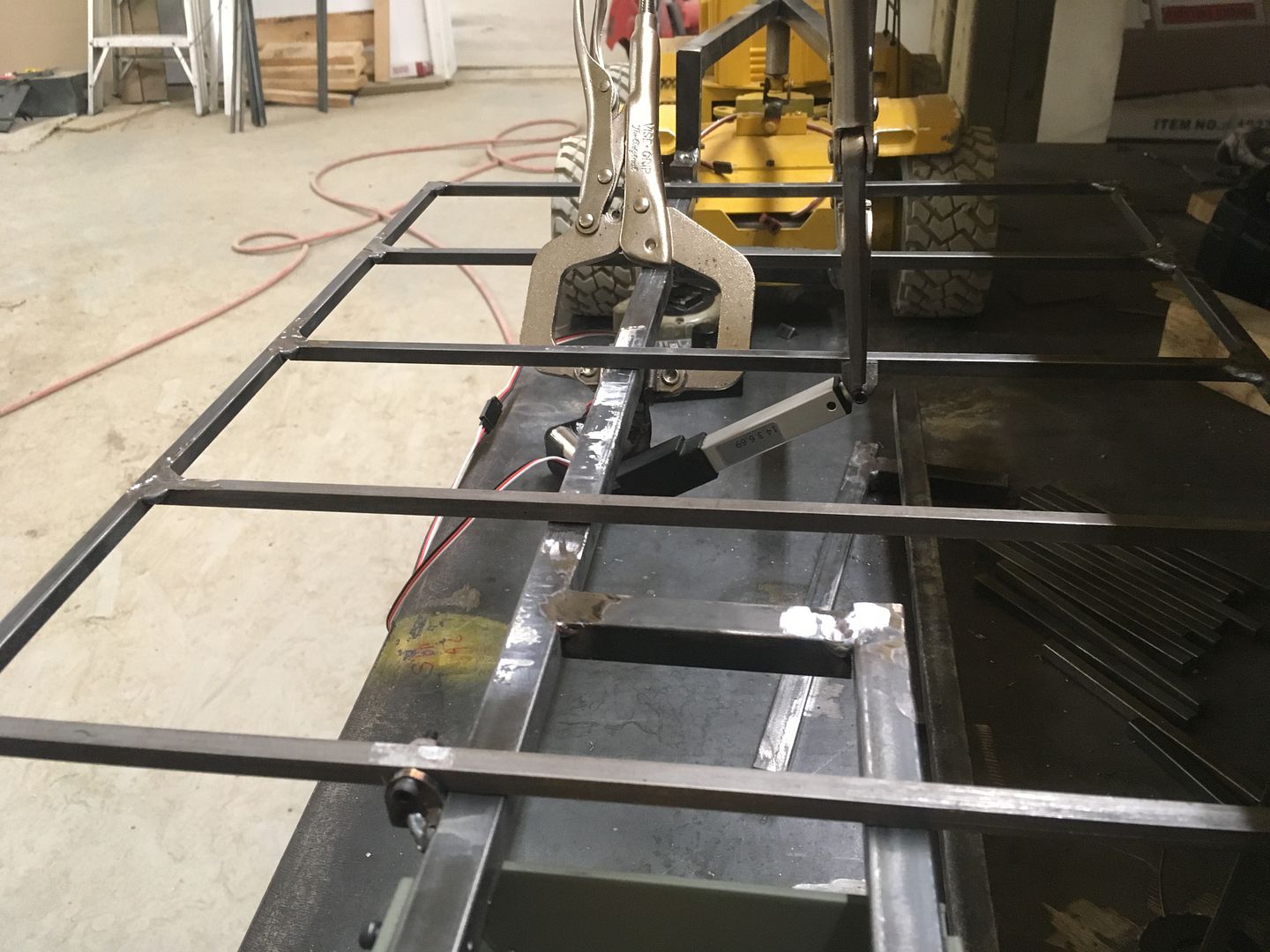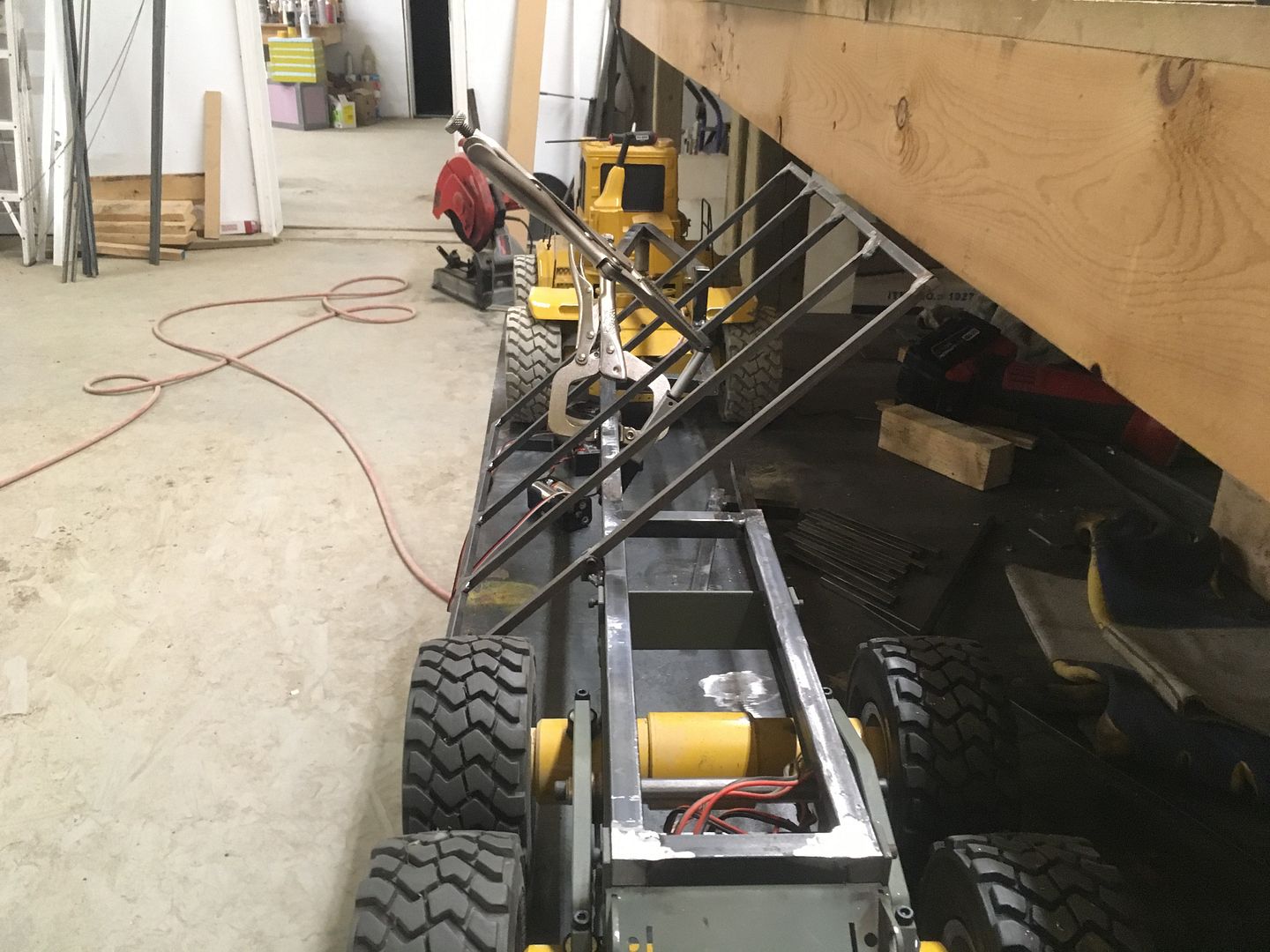 This is at 34*, 62.5% stroke on the actuator & still have some box sticking out past the tires.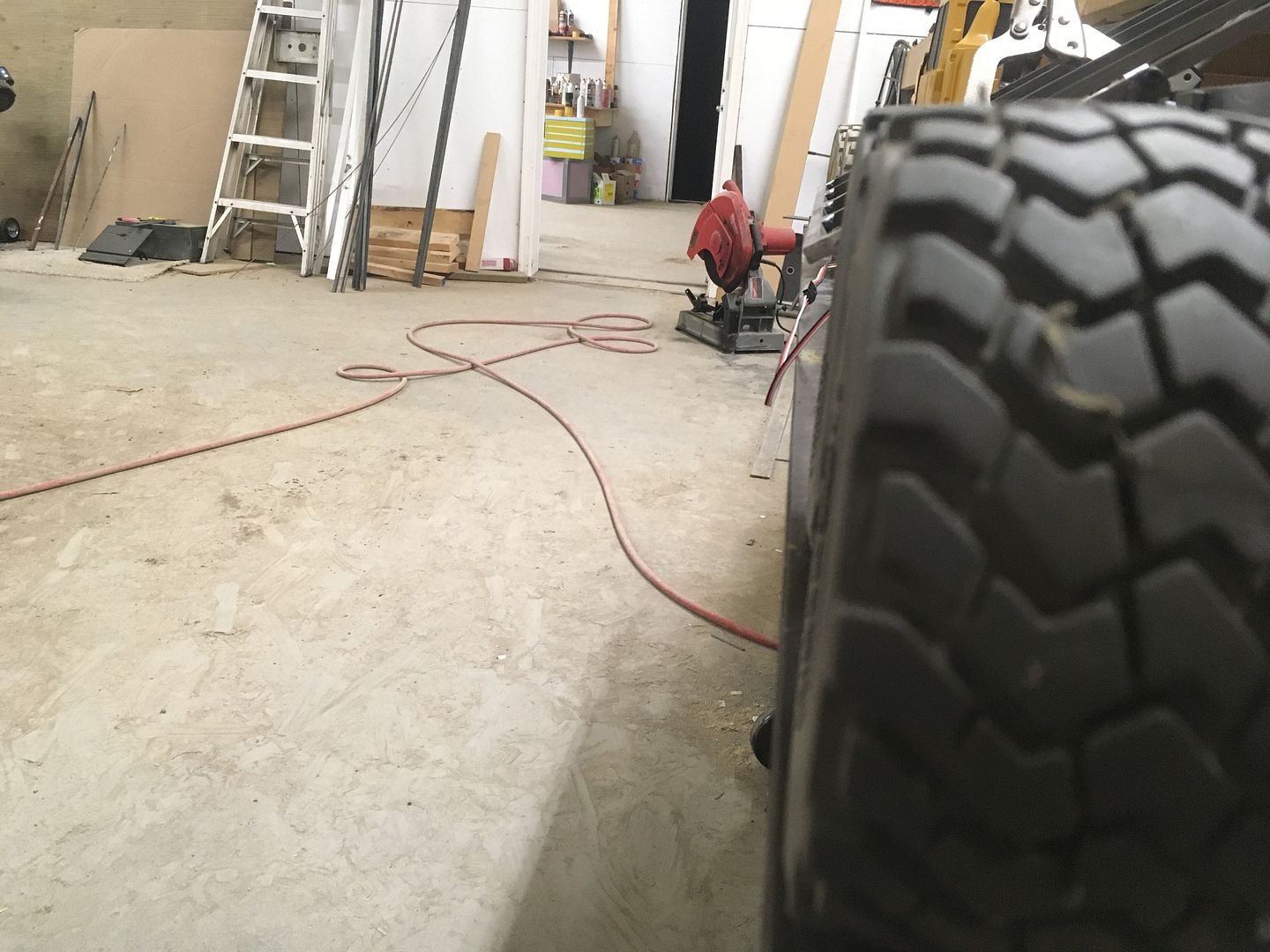 Full 100% stroke @ 50mm is 56*.