My 01' Ford Mondeo estate (Contour) failed the MOT or tech inspection if you will in September.
Main problems was rust in the front floor both sides and failing the emissions.
The other problems were minor ish, like worn driver seat belt, worn headlights and sticky caliper.
I could have fixed the problems with ease ish, had most of the parts laying around, but with my continuing helt issues (mainly myalgic encephalomyelitis - fatigue syndrome with many bi effects) and a very thin wallet, there was beginning to come faults more and more often.
And for a 1.8 petrol it was not cheap to run.
It also needed at least 1 new winter tire (really needed here in scandinavia) as one of the old one colapsed last winter due age.
There was also plenty of rust spots and flaking paint so it did not look that great, so it looked a lot more tired than it really was.
Good points were, good to drive, heated windscreen, really good heater, good seats, driver position really suited me, good glass and really big space in the boot.
Here my mate comes into picture that works at the local Volvo dealership.
He is also on of my Capri mates (he got a concourse on-off Capri and I got to lend his spare Capri 2.8i for most of the late summer and atumn.
Well, at the Volvo they got a 04' Volvo V40 1.6 petrol in part exchange.
And my mate immediatley was thinking of me when he saw it.
To make a long story short, he bought the Volvo for me (I got no funds right now), did a technical inspection and it needed only new front disc's and pads, resurface the rear brakes and pads (was new not long ago but have been stod over the summer) and new 3 brake lines had to be made.
The rest was just minor with a couple of blown bulbs needed replacing along the reverse switch.
Sailed through the MOT inspection (150 points, called PKK here - periodic vehicle control that is needed every second year to be allowed to drive the vehicle)
So here I present my 500 euro 04' Volvo V40 Phase 2 1.6 manual.
The car has done 229.000km (141k miles) so plenty of life left.
It also came with allmost new winter and summer tires, the winter tires have been really great so far.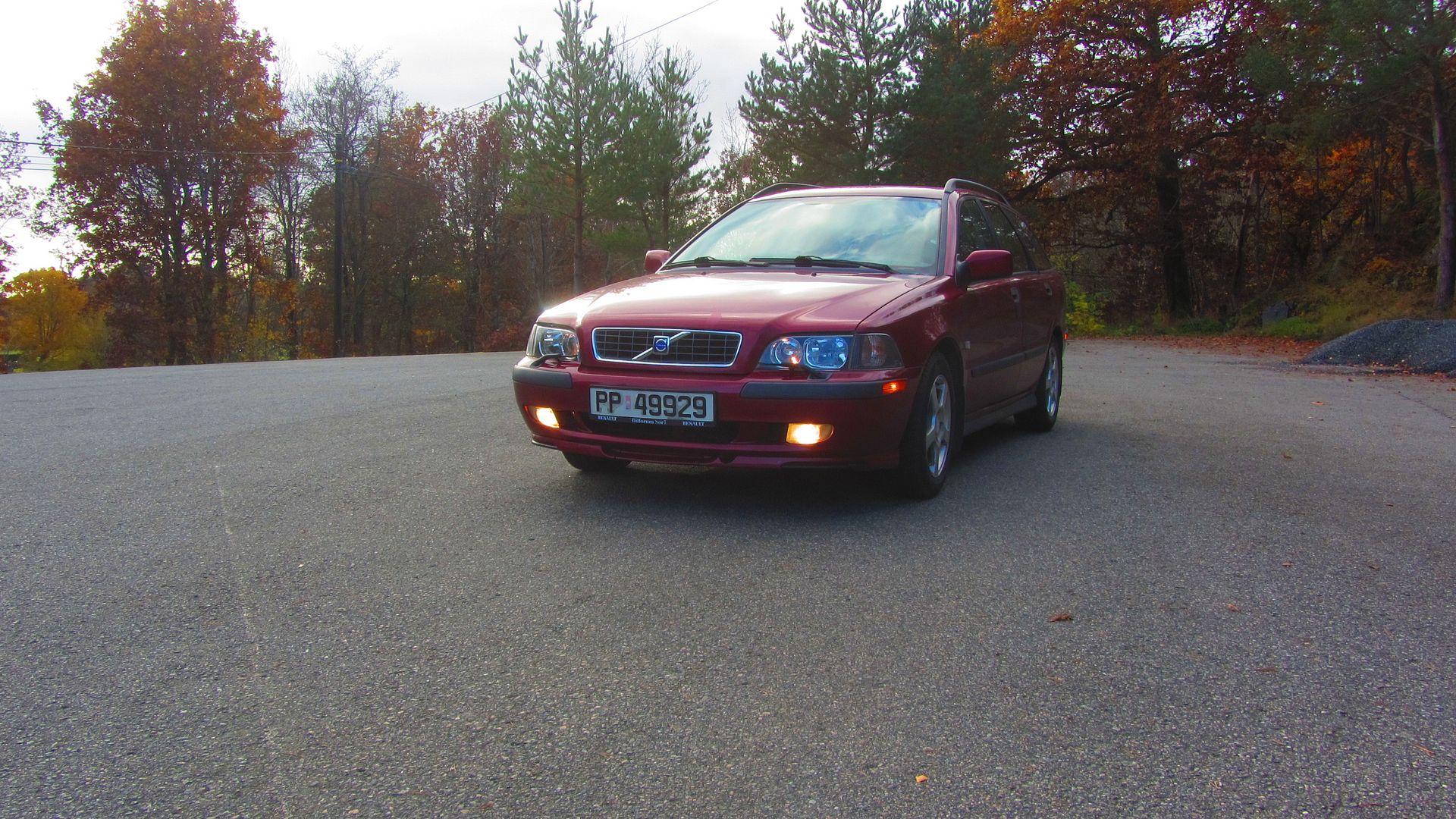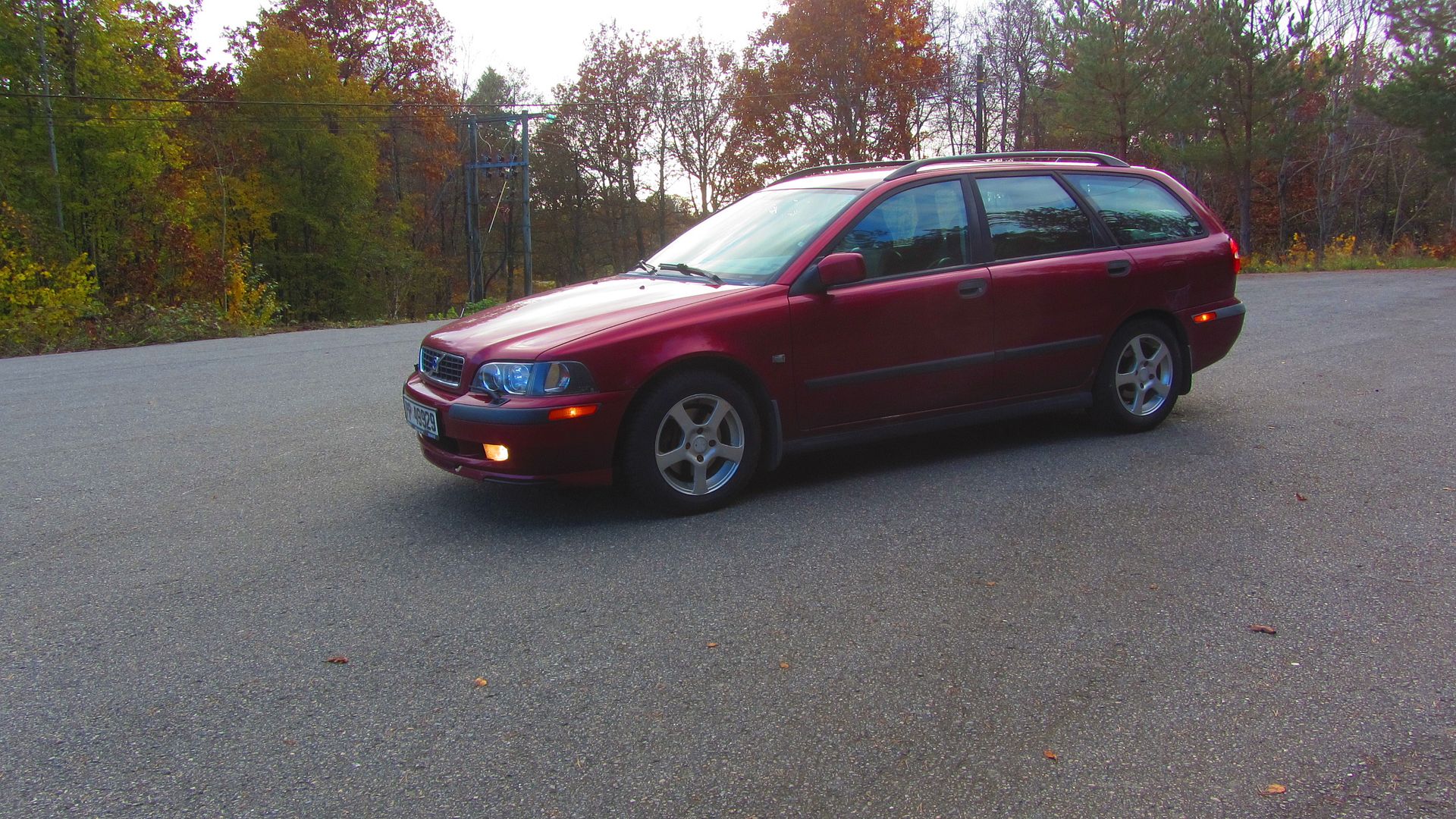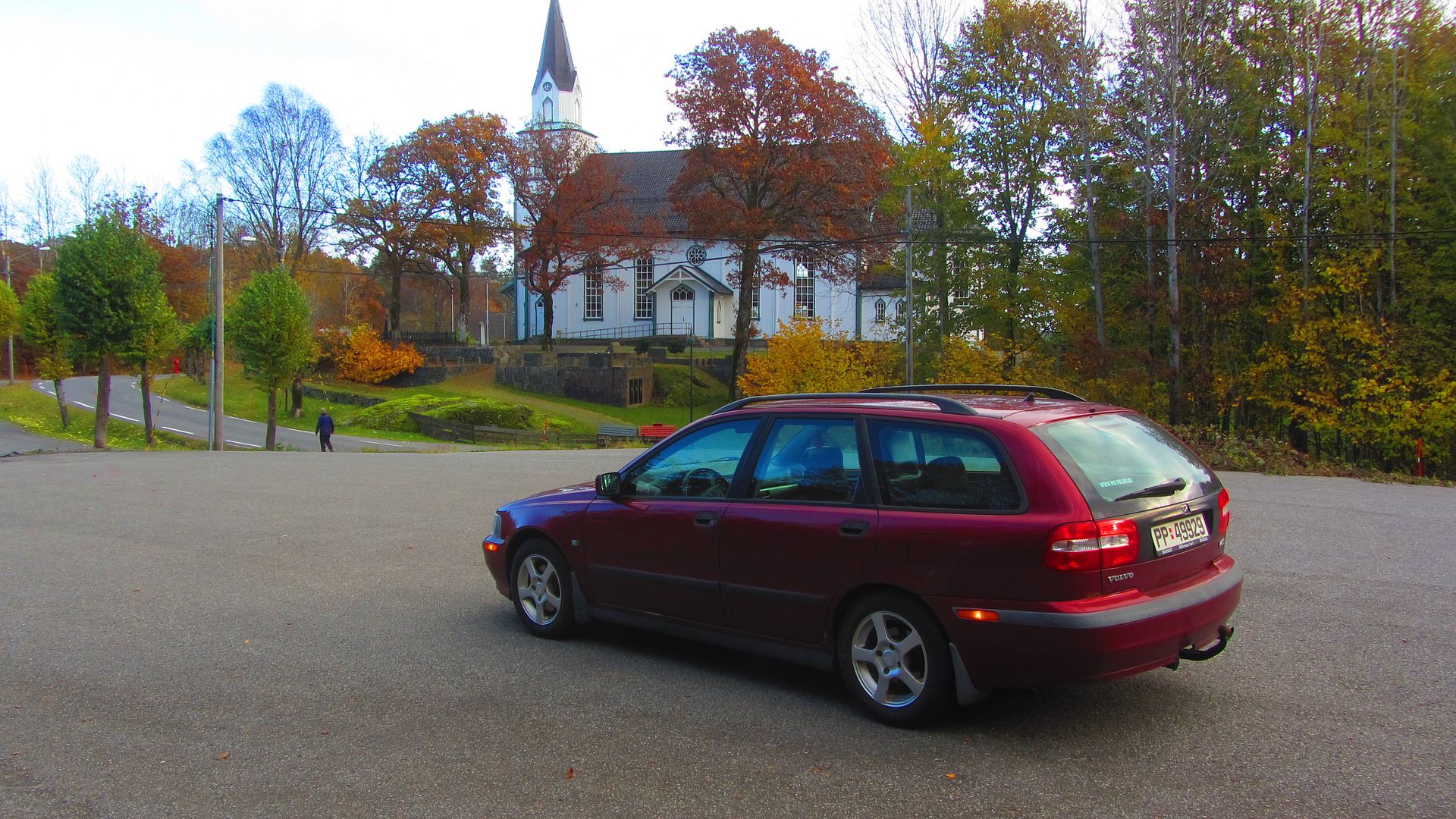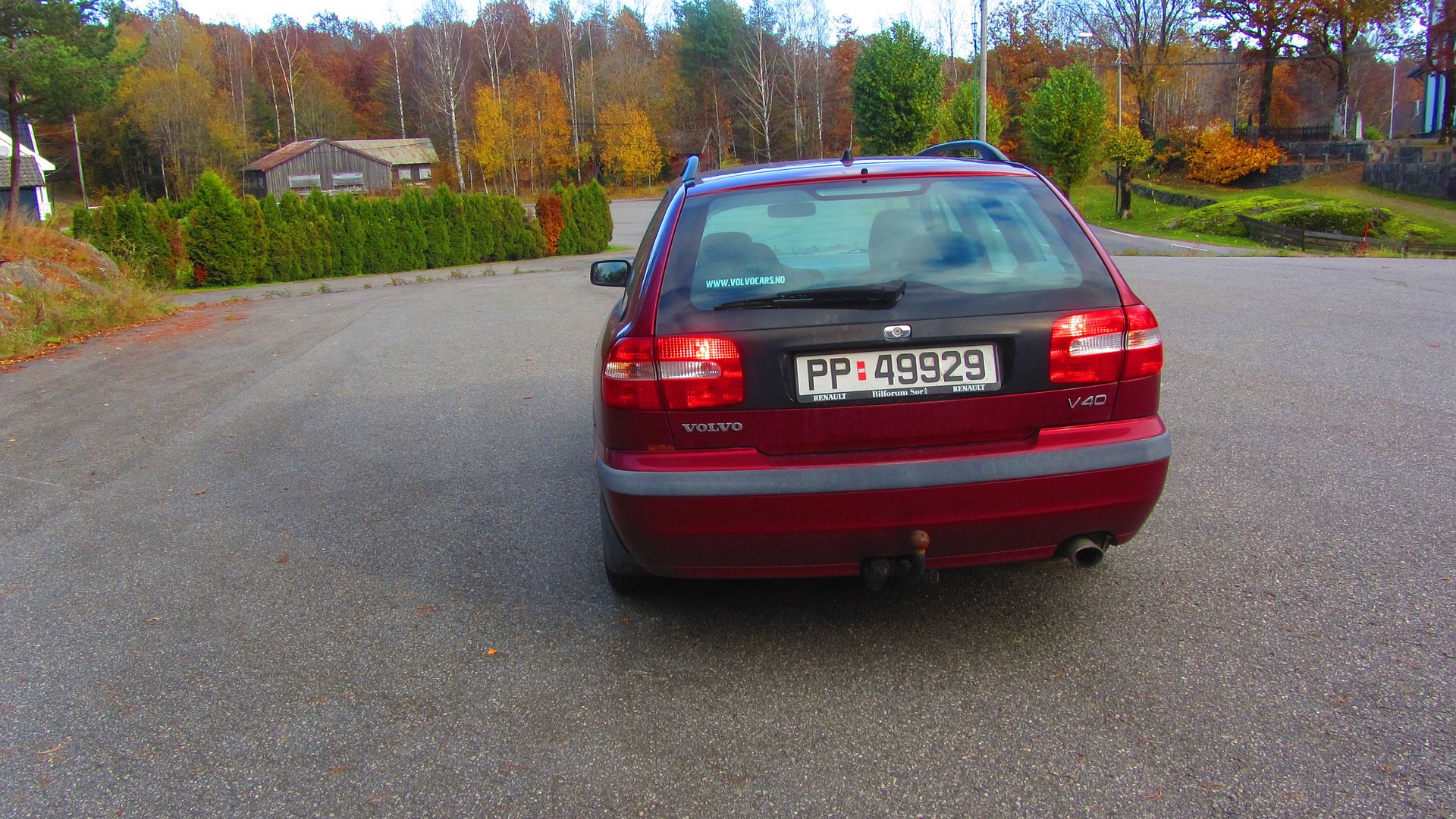 The only thing I've done so far is changed the blown outer park bulbs in the taillights and a couple of days ago I bought some Castrol engine oil as the service is due.
Have also ordered bulbs for both the light switch and the climate controls that have blown, which is a common thing with these.
Bulb size is Neo Wedge 4.2mm for those want to know.
And via a local guy on selling site I've got hold of a orginal roof spoiler that I will pick up next week.
These seems a bit naked without the roof spoiler.
Oh, and I bought a antenna whip as this was missing when I bought it.
Down side so far is there is only front speakers installed in this from factory, and they have a where thin sound to them, even with the bass and treble etc adjusted.
I'm going to add speakers to the C pillar as there is already space and wire for them.
Some of these even had a bass box in the right side of the luggage compartment, I may add one at later stage to get some depth in the sound.
Another down side is the steering wheel is only adjustable up and down, and it sits a bit into the dashboard.
I would really like the seat one click backwards to straighten out my legs some more, but then the steering wheel is too far away from me.
I'm bit longish with 6.04, long legs and normal arm lengths.
If I can find I would really like to add a 1/2" spacer to the steering wheel.
Or just go ahead and mounting a deep dish aftermarket one.
But I can not seem to locate a steering boss for these, not can I find if there is any other that can fit this vehicle.
I've seen some fit a Miata one, but not which spec or year.
Some of them will rub the steering column.
So far it has not been the cheapest one to run, but a lot better than my previous Mondeo.
Oh and there is no heated windscreen on these, so below freezing it takes a while before you can drive off.
Here the windscreen need to be clear or you may risk loosing your license.
I find the interior a bit dark, but with help of leds, I think it may help.
Think I need to fit led or something around the ignition barrel as I really struggle to find it when it's dark.
May also add a 12v socket with litghts around it as the standard one is not lit up at all.
When I got I spent about a day to clean it inside, doing a little by little over 4-5 days as the weather was not cooperatig.
A couple of persons have been with me in the car and they can not belive it's a 500 Euro car.
Car feels tight with no rattling or anything, soack up bumps very well.
It also haleps there is no dents in the body, just a big one at right sill so the orginal side skirt is missing on that side.
Also one of the things I want to track down and fit.
Oh it also have part leather seats, which is nice. Downside, they are a bit short on the leg side.
Other than that they are okay.
In the spring I will clean it properly on the outside and restore the side trims to black again, or repaint them if they are too gone.
Very common on Volvo's that the plastic trims are turning grey over the years.
Other than that my plan is to maintain and drive it
And to keeping it at a budget.
Current gas cost is about 6.95 for a gallon of 95 octane fuel, so not cheap to drive around here..
95 is the lowest rating of octane here.