Written by Matt
Tuesday, 12 August 2008
Scale 4x4 R/C and Jax Coffee & Roastery are proud to present Scale 4x4 R/C Coffee!
That'r right, now you can fuel you late night scale builds with "Scaler Brew"!! Available in 2 distinct flavors, 1.9" Medium Roast and 2.2" Dark Roast!
To place your order visit Jax Coffee & Roastery!
Written by Keith
Thursday, 17 July 2008
The much anticipated RC4WD Plastic T-Rex 60 axles are here at last.
Here I'll take you through the overall design of the axles, what makes them work, and give you lots of pictures to look over too of course!
Read on to find out if these are the axles for your next scale build.
Read more...
Written by Stu
Saturday, 14 June 2008
Finally, affordable axles that look like the real deal!
But just what do you get for that $99? (note these are prototypes, production axles will be black)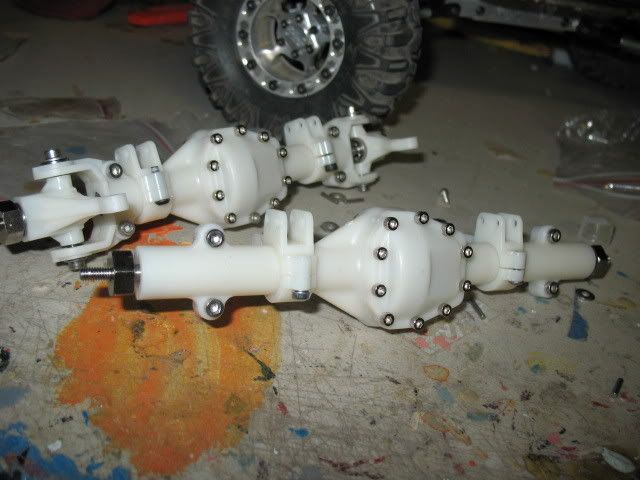 Read more...
Written by Stu Riegel
Saturday, 24 May 2008
Carnage.
If one word could sum up the 2008 MSD Scale Nationals in Helena, Montana on May 16-18, it would be that one. Mental carnage from the competitors running on 4 hours of sleep and partying into the late hours, physical carnage from toting rigs on deer trails at 5500 feet, and lots of mechanical carnage.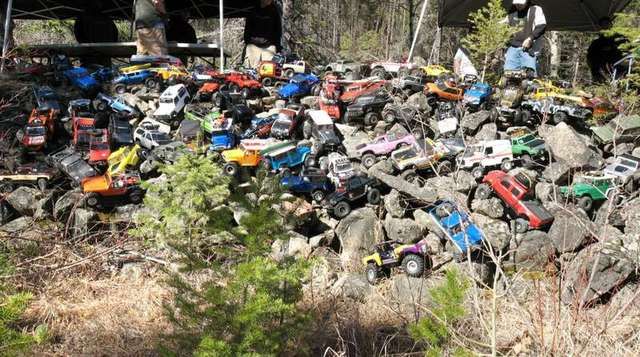 Whether it was Badger's Mounty lawn-darting from 25 feet when a tow strap broke, bending the frame, or flaming Wheely Kings, or submarined rigs, broken driveshafts, stripped ring & pinions, snagged winch cables, broken links, bent shocks, smoking ESC's, cracked bodies, stinking sleeping bags (the less said about sleeping bags the better), the MSD Scale Nats had it all.
Read more...
Written by Matt
Thursday, 15 May 2008
Be sure to check out our coverage of the Scale Nationals in Montana by our very own Stu a.k.a Dremelit!
<< Start
< Prev
1
2
3
4
5
6
7
8
9
10
Next >
End >>
Results 82 - 90 of 167